In this article I want to review eHarmony: what I like about the service, what I am not crazy about and some other areas that you should be aware of if you're considering trying the service.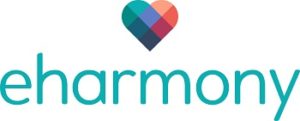 In this article I'll be concentrating on reviewing eHarmony as a service and will not get into the nitty-gritty details of how the site works. If you're interested in this information, I've already written an article covering these exact topics:
How Does eHarmony Work?
A Brief Overview of eHarmony
If you're brand new to eHarmony, the service operates by providing you with "matches" which are other singles who they have calculated will be most compatible with you. To accomplish this, you will complete an in-depth questionnaire when you first create your profile.
In addition, another unique feature of eHarmony is their guided communication process that helps guide singles through the first few stages of getting to learn about one another.
The matching system and guided communication are the core of this online dating service and without them, eHarmony wouldn't be much different than other online dating services.

What I Like About eHarmony
In my opinion, there is a lot to like about eHarmony. It is a highly polished website that really does offer its members a solid chance of meeting that "special someone". However, this is the case for most of the popular online dating services today (they tend to be popular for a reason!). However, there are several areas that I particularly like about eHarmony that puts in above some other dating services.
A Great Introduction to Online Dating
eHarmony wasn't the first online dating service I tried…or second. But I eventually did end up using it and looking back I wish it had been my first choice when I started dating online.
The main reason for this is that when I started dating online I had no idea what I was doing: I wasn't sure if or when I should "wink" at someone, how many emails I should write before scheduling a date and so on.
The great thing about eHarmony is the process is guided through set steps that make it easy, even for the novice to online dating. When I started using eHarmony I remember finally feeling comfortable with how the communication process should move forward. Yeah, I still made a lot of mistakes dating online but getting through the initial communicating phase was much easier.
People More Likely to Meet
This is only based on my personal experience but I found that the women I communicated with through the eHarmony guided communication process were much more likely to meet for a first date. I believe that the guided process led the conversations to naturally flow into actually meeting. With other online dating services, it was more common to have the other person simple "disappear", either after a few emails or once I had asked her on a date.
The Matching System Is…Fun
Overall, I felt that eHarmony did a good job matching me with other people. I don't really remember any time where I thought to myself, "What in the world were they thinking matching me with this woman?"
However, aside from providing good matches, the matching system was actually fun and interesting to use. I enjoyed reading how the service saw my personality and the personality of others. It was an enjoyable process receiving new matching and reviewing them…more so than with other services where you browse through hundreds of profiles as you please. There seemed to be more purpose and that made parts of the process enjoyable where they were just plain-old processes with some other services.

Members Take Their Dating Seriously
Unlike some other dating services, it seemed that there was a much higher number of people using eHarmony to find a real relationship. I'm sure this is in part to how eHarmony has marketed itself, making marriage a big part of how they promote their service. I appreciated the "culture" of the people using the dating service and know that the people I met were on the same page as I was.
Matching With an Emphasis on What Is Important to You
When you fill out your personality profile, you rank what is important to you and what you want a potential mate to have. This is great for finding matches in areas such as religion. All dating services offer the option to enter religious affiliation but many times people enter this information arbitrarily or their level of commitment can't be determined at all. With eHarmony, requiring that someone hold similar views will automatically remove these issues for you as they will have to define these areas when creating their personality profile.
The Free Events
Another nice feature of eHarmony is their free events. I'm not sure if eHarmony created the "free dating event" but it's the first major dating service I remember doing so. The rules to these events have changed over time but eHarmony continues to provide singles with a change to try their service out in one for or another. For more on this, see my article on the free eHarmony events.
What I Didn't Like About eHarmony
I don't believe I've ever tried an online dating service that I would consider perfect…and I don't suppose there ever will be a "perfect" one. While I found my experiences with eHarmony very positive overall, there were a few areas that I didn't like.
Low Numbers of Matches (Sometimes)
I know this isn't a problem for everyone but there were times were I was receiving only a few new matches every week. I've heard others talk about how they've received 100+ matches in a month and while I did have some great weeks as far as getting matches goes, I also had some light weeks as well.
This highlights something good about eHarmony: they're not going to give you bad matches. The service will provide you with no matches instead of providing you with poor ones. I respect and appreciate that they take this approach but at the same time you can't help but being a bit bothered when you have no one new to pursue.
I should mention that I lived in the country and was limiting my matches to 30 miles of myself. People who live closer to cities or who are willing to travel further shouldn't have this problem…but for those who are like I was, this is something to keep in mind.
Getting Conversations Going
I mentioned above in what I liked about eHarmony the fact that once I made it through the guided communication that the odds of meeting the women were very high. However, the other side of that coin is that I sometimes found it more difficult to get conversations started.
Looking back, I think this was more about the structure of the service as opposed to the people using it. When I was using a service like Match.com where I could contact anyone I wanted, the women who didn't respond were quickly forgotten. In eHarmony, I had those matches sitting there reminding me that I had made the initial contact but that things never moved beyond that.
The Price Tag
eHarmony is one of the more expensive online dating services. I'm sure the high cost is associated with the personalized matching that the service provides and I can understand that. Still, the price is a bit of a sticker shock the first time you see it. I do believe that the service is worth the money in the end…but that doesn't mean I have to like the price! You can see details on the pricing here.
Final Thoughts
As far as my opinion goes, eHarmony is a great service. I think most people considering online dating would benefit from trying and understanding eHarmony, if only for one of their free events. However, I also feel that eHarmony would be the best option for people who fall into one of the following categories:
If you are new to or confused about online
If you're shy about dating
Living in a big city where you feel overwhelmed by the options in other dating services
Dating with marriage as the ultimate goal
Dating with religion as your top priority
If you are currently frustrated by the type of people you are meeting with other dating services
While I believe eHarmony could work for most of us, I think the list above highlights situations where the service provides even more value.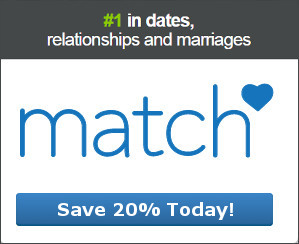 Share
16
FEB