This weekend, from August 15th to the 18th, eHarmony users can communicate with their matches absolutely free. The free communication weekend starts at the beginning of the day on the 15th and goes until the end of the day on the 18th. While it is most often referred to as a "Free Weekend", it's actually four full days to try the service.
You can signup to try the free event here. Note that this event is for those in the US.
More Thoughts on the Free Weekends
If you've not tried eHarmony or don't understand how a free weekend works, it goes like this: everyone can create a free account at eHarmony but with that free account you are generally only able to update your profile, browse through the matches that eHarmony provides you, and use a few other features. With a free communication weekend, you are able to actually communicate with your matches even though you're not subscribed for the service. Plus, you can use almost every feature (although not all of them).
Additionally, during an event like this, if you don't already have an account, it's a great time to create a free account since you can get a feel for the service right away. I've always felt that one of the best features the service offers is the guided communication process (it's especially helpful for those new to online dating). However, this feature is not something that can normally be tested by someone with a free account. With the free weekend, that issue is addressed since everyone can try out the feature of communicating through a more controlled process.
Also note that eHarmony has been having many free weekends/events this year. Once you have a free profile created at the site, you can take advantage of each of these free weekends. Also, I believe eHarmony will send you an email alerting you of the free weekend once you have created a profile.
You can see more details on these types of events in my article on eHarmony's free weekends. Here you can see a full history of events, which can give you a good idea for how frequently they are happening. And in 2014, they're happening very often!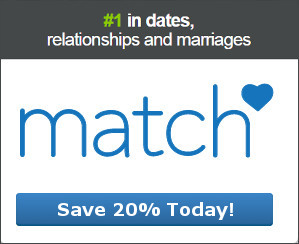 Share
15
AUG