About the Free Online Dating Guide
Download my free eBook, The Online Dating Guide, and find out exactly how I found success using online dating. Stop feeling frustrated! Learn what works and apply it to your own dating life.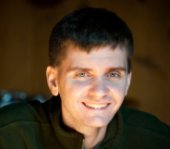 Online dating can be confusing and frustrating…trust me, I know. Still, you shouldn't give up! I made a lot of mistakes when I started dating online but after months of making bad choices, I began to understand how to have success.
In my last few months of online dating, I was going on many first dates every week. If you can believe it, I was even having fun! My guide aims to help you make the decisions that will help you improve your chances of meeting someone special as well as helping you have some fun while you're at it.
What Are People Saying about the Guide?
Here are some comments that people have sent to me after downloading my guide:
George:
My name is George and I have very recently started online dating. So far my only regret is that I did not find your guide until after I have all ready
started. That being said I have found your guide invaluable, thank you so much for your hard work.
Valerie:
Hi Brad – I just wanted to thank you for putting this site together! I started online dating back in February and had a horrible time with it for the first month. I started Googling online dating tips and found your site. It has been SO helpful! I sincerely appreciate your tone and attitude of "hey – I'm not an expert, just a guy sharing his opinions and experiences". Your site helped me change my attitude towards online dating to an optimistic one, it helped me create a better profile based on your tips, and I've shared this site with friends! I honestly felt I was the only one having struggles, so it really helped reading other people's issues and how they dealt with them.
James:
I have just begun online dating and your dating guide + articles on this site have been a huge help to me! You have really helped make me a lot more comfortable with online dating and helped me get started, thanks you very much!
Stephen:
Thanks for the guide, it helped in many areas. The initial opening email was hard and then to be unread-deleted was not as harsh a surprise when I was forewarned. Of course having the guide gave me a framework to inject my personality and I am now successfully getting dates. I found the first date is much more protective for the women, offering a dinner date has required me to rediscover what the woman wants and then offer coffee at a safe open environment. I have found the emails with the guide to be great prompts for keeping motivated.
You can see more feedback from people who have downloaded the guide here. And if you do decide to download the guide and find it helpful, I'd love to hear from you and add you to the list!
What's Included My Dating Guide? Here's a Preview: