About the Free Online Dating Guide
Download my free eBook, The Online Dating Guide, and find out exactly how I found success using online dating. Stop feeling frustrated! Learn what works and apply it to your own dating life.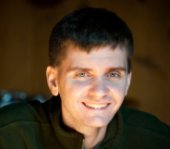 Online dating can be confusing and frustrating…trust me, I know. Still, you shouldn't give up! I made a lot of mistakes when I started dating online but after months of making bad choices, I began to understand how to have success.
In my last few months of online dating, I was going on many first dates every week. If you can believe it, I was even having fun! My guide aims to help you make the decisions that will help you improve your chances of meeting someone special as well as helping you have some fun while you're at it.
What's Included My Dating Guide? Here's a Preview: