eHarmony is having a free communication weekend starting on Thursday, May 21st and running until the end of the day on Monday, May 25th 2015.
As has been the case for the last year or so, eHarmony is offering a free weekend while a US holiday is happening. In addition, and again something they commonly do now, the free "weekend" is more than just the weekend with this event running over five days. Personally, I think the regularity and the length of these events make this a great promotion to try if you've never used eHarmony.
I say this because eHarmony has unique features, particularly in the communication process, that make it an attractive option for online dating. The problem is that most of the best features (barring the personality profile) require you to pay before you try them. The free weekends address this problem: by regularly giving people a chance to try more of the features of the service, people can determine if this is the service for them without having to "buy before they try".
The fact that eHarmony schedules this on weekends where many of us have some additional free time is a benefit on top of an already good idea. If you've not tried eHarmony in the past, I'd encourage you to sign up for a free account and give it a try this weekend. If you've already created an eHarmony account in the past, you can log into your account and participate in this free weekend.
Good luck to everyone giving it a try!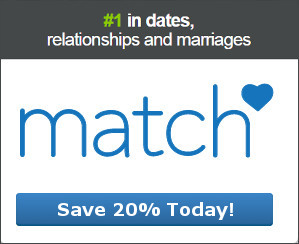 Share
21
MAY