eHarmony is having another free communication weekend, this time running from January 16th to January 19th, 2014. As has been the case frequently in recent months, this free communication "weekend" at eHarmony is actually more than a weekend with four days being provided for free.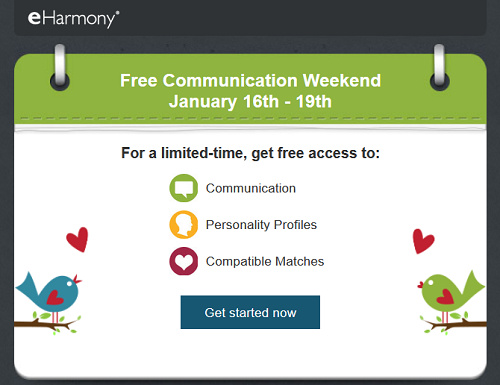 If you're not familiar with the free weekends at eHarmony, these give you a good chance to try the service out. There are many unique features that eHarmony has, such as the guided communication process. These features can be super helpful, especially (in my experience) to those new to online dating, those who are a bit shy.
However, many of these features are only available to paying members. This means that people considering eHarmony may not be sure of how well the service will work for them or they may not even understand how beneficial some of those service can be. The eHarmony free weekends address this by allowing anyone to give most of the features a try.
A Great Time to Try
This time of year is the busiest time for online dating. Whether it is caused by the end of the holidays, new year's resolutions or something else…online dating use explodes each January. This makes a free weekend doubly beneficial in January: not only are you able to test the service out, you can do so when the opportunities should be high.
So if you're on the fence about trying eHarmony (or online dating in general), it's a great time to try. If you're interested in learning more, see my article on free weekends at eHarmony.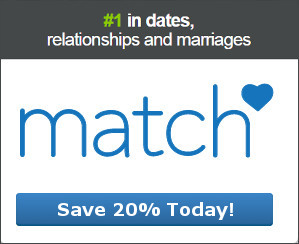 Share
16
JAN