eHarmony Canada is having a free communication weekend starting today, Friday May 18th, and running until the end of the day Monday May 21st 2012. This is one of the first Canada-specific free weekends that I've heard about in quite some time (normally it seems there is a lot more free time for the US or sometimes both the US and Canada).
Try the free weekend at eHarmony.ca
This is technically a four-day free "weekend" and while the service is free, not all of the features are available during these events (see this article on
rules for the free events
for more details).
Even though not all of the features are normally available during these events, the free weekends are a great time to get a feel from how the service works. Unlike many other dating services, many of the features of eHarmony aren't available when creating a free account and it's not always clear to someone new how the service would actually work. These weekend events allow you the opportunity to see if this dating service provides a method to meet people that could work well for you.
Good luck to everyone trying the free weekend! You can find a list of all the free events I've talked about for eHarmony in this article.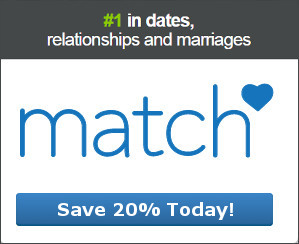 Share
18
MAY