I've discussed writing first emails a good deal both on this site and in my free dating guide. One thing I've discussed in these areas is that I've never liked is the "form" email: where the guy writes one email and then plugs each woman's information in to make it appear personalized.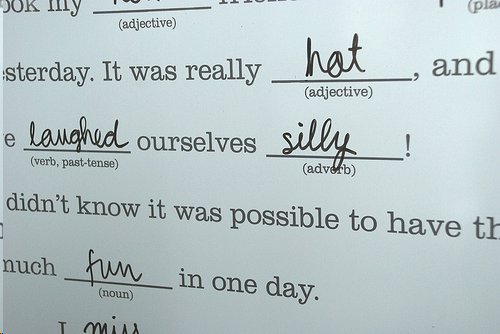 Recently, a reader wrote me asking if I would review his general approach to writing emails. In this case, he was using a form email but I could tell he wasn't doing it for the wrong reasons (such as emailing 100 women a day without looking at any profiles). He seemed to see it more as, "once I have a good email I should use it with each woman to improve my chances". He was reading their profiles and filling in the blanks to relate to what they talked about…but the emails still didn't feel personal.
Here's an example of one of his emails:

I read your profile and there was something about it that caught my eye. Maybe it was that you're an ambitious entrepreneur, or that you like indie rock and Family Guy. I have a feeling there's much more to you. So what's the most spontaneous thing you've done? What's your favorite dessert?
We're both on here to meet someone new. Email me back and we'll go from there.
Note: the items in bold are the places where he would change the details for each woman.
Even though I'm against them, form emails can work…but you really need to make them appear as if they are NOT form emails! I'd rather see every email written from scratch but if you are a guy who is going to continue to do the form email thing then I'd want to give you the same advice I gave this reader:
Don't be random. Even though you might be "filling in blanks", you need to have a cohesiveness to your email. You might be reading her profile and feel a real interest in the woman you are contacting but proving that in an awkward way doesn't help your cause. Form emails or otherwise, your first communication needs to feel like the start of a real conversation.
Only include the important stuff. First emails (in my opinion) need to be short. Adding unnecessary items or comments just wastes space. For example, in this example I encouraged my reader to remove:

We're both on here to meet someone new. Email me back and we'll go from there.

Mostly because it's stating the obvious but also because I feel like these statements don't really add to the first email and we want everything in the first email to add something.
Writing a Real Email
So now to what I hope most guys will do instead of a form email: write a real email. The truth is a form email written the way this reader did it isn't that far from writing a personalized email. He's not blindly contacting every woman: he's learning about her based on her profile and using that knowledge to reach out to her. He's already taken the steps to writing a solid first email, he just needs to follow through now.
In this case, here's how I would rewrite the form email as a more personal email:
Subject: I got a freezer full of Popsicles!

Hi, just wanted to let you know I really liked your profile! An entrepreneur? In this economy…talk about brave! Then again…you're also dating online so I guess the bravery was obvious. If you want to push my opinion of your bravery even higher you should have a coffee with me this Saturday!

P.S. I don't really have a freezer full of Popsicles…I just love Family Guy too!
So it probably took me 5 or 10 minutes to write that. It took some thinking but that's a good thing and it's obvious that this email was written for one specific woman.
In this example, I ask her out in the first email because I often did just that when I was dating online…but you wouldn't have to do that right off the bat if you don't want to. You could instead ask a question…but keep it on topic (so in this case it might be something along the lines of "What other acts of bravery do you participate in that haven't been revealed?").
Normally, I wouldn't add the P.S. part. However, the thought is that she should be familiar with the creepy old guy on Family Guy and the popsicle subject is something he says when trying to get kids into his house. If the statement didn't have a creepy background, I'd have that as the subject and not explain it (if she's really a Family Guy fan she'll figure it out). However, since it might be taken the wrong way I include that I'm just joking. Probably not necessary but better safe than sorry!
Writing a Real Email: Not That Much Harder
So for 5 or 10 minutes of my time, I can write a woman a real email and I think my chances of getting a response go way up. If you're one of those guys who email every woman the same exact text then obviously it's going to be a lot harder for you to write individual emails…and perhaps this advice sounds crazy if that's you.
However, if you are like many guys who do read the profile and learn about the woman but then just fill in the blanks…give writing a real, personal email a try. At the very least to see what difference it makes.
You're already most of the way there. I think your odds for responses will improve and I also believe the women you contact will appreciate that they're getting a legitimate email and not just more spam or form email (and from the women I talk to, they tend to get a lot of that).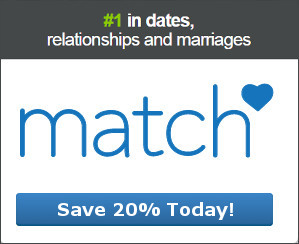 Share
19
SEP