Several times I've been asked if a girl should email first in online dating. First things first: yes, it's absolutely fine for a woman start the email conversations in online dating. However, I think when this question is asked what these women really want to know: "Will writing first be worth my time? Are men open to this?" This is where the questions get a little more difficult to answer.
Before I get into the advice, it's probably worth mentioning I only consider myself to be of average attractiveness and I never received much contact from women. I bring this up because the way I looked at receiving emails may be different from other men. Having talked to many other men about online dating, I believe my experience was common and therefore I suspect the advice here is generally good. However, if you're only contacting the most attractive men you can find, the rules may change considerably. A man receiving five emails every day may not respond like a man receiving one email a week.
I was always open and happy to receive emails from women. However, I'll be honest and say that the first few moments after being contacted by a woman I always felt a little strange. I guess sometimes guys are so used to working for a date, that when they don't have to work they start to question if they want it. This is why so many women play hard to get…they've figured us out! Still, my ego always won out and I was flattered more than anything else. As my dad always told me when I was growing up: "One of the most attractive traits a woman can have is that they are attracted to you". He was only half-serious but there is some truth to this!
So yes, I think you should be open to emailing men…as long as you consider the following:
Dealing with Rejection
You may begin to deal with rejection more directly. Not receiving emails can hurt and I'm not trying to down-play that but things are more direct when you're sending emails, not just waiting for them. There's a different sort of feel to obsessing over whether or not you should send an email to a guy for a week and then having him not respond you at all. Also, most people who are not interested will simply not respond but occasionally you'll find someone who takes pleasure in rejecting you. It's rare but I hear about this from time to time.
Be Open to Emailing Multiple Men
If you've decided to email one guy, why not contact a few? When I started dating online I emailed one girl and then waited a few days and if I received no response I emailed another. This is NOT a good way to get dates. It also created a bad habit in me where I would obsess over waiting for a response from that one person. Later, when I would email three or four at once I had a lot more luck and if even one of those four wrote me back, I totally forgot about the other three.
You Like Me, You Really Like Me!
Some guys don't know how to respond when a woman has contacted them. At one time, I was one of these men. As someone who often responded with too much excitement, I'd ask you to be a little forgiving of those responses that come off as a little strange. He might come off as scary but he's probably just happy.
Hint, Hint, Hint
If you're concerned that some men may be turned off by a woman making the first contact, create a process where you give them the opportunity to contact you first. If the site provides monitoring of who's viewed your profile, look at his profile a few times throughout a week. Not obsessively so! Just a few repeat visits to let him know the first view wasn't an accident. If the site has a favorites system you can add him to your list. Every service is different but most provide a way for a little electronic flirting.
A More Obvious Hint
I've always felt that winks are fine to use. In some ways, it's like an email but allows the men to feel like they're still driving the process. I discussed something similar to this in my online dating guide: at a bar a woman will flirt with a man from across the room. He'll convince himself after getting her number that he took some kind of risk in approaching her when in reality she had decided his success long before they spoke.
Keep Your Email Short
I've talked about this time and time again so I won't go over it again here.
If you're a woman unsure whether or not you should start contacting men, I'd encourage you to give it a try. Sometimes you can only wait around for so long for the right guy to contact you!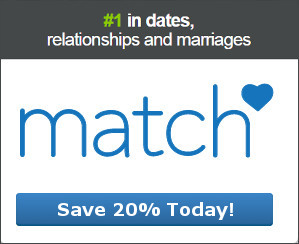 Share
29
SEP