I recently read a great article that describes some situations that may seem bad on a first date but could actually be a sign that things are going quite well. The article, 6 Bad First Date Signs That Are Actually Good, is worth reading because sometimes we convince ourselves that things have going horribly when they're actually going fine. As an example, how many of us have gone on a job interview and thought we did a bad job only to get an offer a few days later?
I was also happy to see that much of the advice lines up well with my online dating guide. Having written my guide exclusively on my experiences, it's always nice to see the advice I offer lines up with others' advice. As an example, the article suggests that your date revealing that they are also dating other people is not a bad thing. This is something that I agree with as I think when dating online you need to do your best to improve your odds of meeting your ideal match. This often means scheduling several dates at the same time. Now, when you reveal to your date that there are other people you are dating, you're not suggesting the date is going bad. You're just being honest about your approach to finding that special someone.
My only complaint about the article is that it's spread out over multiple pages (a little pet-peeve of mine). If you share a similar distaste you can read the entire article in their print-friendly version but be sure to give the rest of the site a browse as I'm sure their good advice isn't limited to this one article.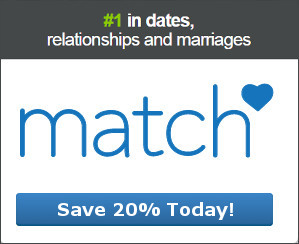 Share
15
DEC