As I discuss in my online dating guide, I think it's best to be prepared for the worst when going on a first date. By no means did all of my online first dates go bad (many went great) but there were more than a few that I expected to go well that went horribly. As I've suggested, I think the best approach is to tell the person you'll be meeting that you will only be available for a short time – an hour should work well. This way, if things go poorly you'll already be able to excuse yourself gracefully and if things go great you can simply tell your date "Now that we've met, I think I'd prefer to spend the rest of the evening with you".

An alternative to this approach I found this week is a service called getmooh.com which stands for "Get Me Out of Here!" This service allows you to schedule calls that will be placed to your phone with pre-recorded messages that will give you the appearance of having a real conversation when you answer the phone. You can then use this "real" conversation as a way to excuse yourself from the rest of the evening.
I still think that proper preparation before the date is the best approach (it's much more honest). However, if you didn't plan properly and find yourself in a situation, you might be able to take advantage of getmooh, especially if you enter the scheduled call from your mobile phone while on said bad date.
The service can be used for many situations, not just first dates. And it might be your only option in impromptu situations where no planning was involved. Also, the service is free today but I wouldn't expect that to last forever. Maybe it will, I just wouldn't count on it.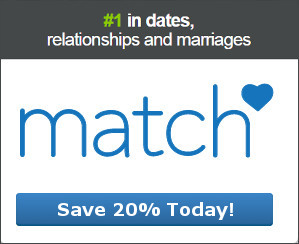 Share
2
FEB