I was discussing online dating with a friend recently and she explained how she has twice ended an online dating relationship with men due to the fact that they didn't even offer to pay for her on the first date. These dates weren't anything expensive either, just coffee. These men had also established that they had well paying jobs. I'm surprised that this happened to her twice in a few months so I think this topic is worth covering.
Guys, the rule is simple: you really should offer to pay. Just as dressing nice is important on your first date because you want to show her respect, paying for her coffee or meal sends the same message. Many women are looking for a man who will take care of them and I know quite a few who are more than willing to admit it. Don't have a great date with a real connection and then blow it by not
Rules For The Guys
If you've established that you are having money issues prior to the date, it's fair for each of you to pay for yourself.
If you offer and she declines, that's fine. I don't think it's necessary to force the issue. It's fine to try to convince her but don't be stubborn. Just say, "I'd really like to do this for you". If she wants to pay for herself, allow her to. Remember: it's about respect, not money.
Active dating, especially online dating, can get expensive. Unfortunately for you, this isn't an excuse to avoid paying for her. My approach when I was having several first dates a week was to always try to make sure we did something like coffee or meeting at a bookstore to keep the costs down. Save the dinner dates for when you suspect there's a real connection prior to meeting.
First dates are a sensitive event. Not only are you analyzing her every word and action, she's doing the same to you. Don't ruin a great date by sending her an unintentional message when it comes time to pay.
Ladies, I think each date should be measured on its own merits. Just because my friend broke things off when the men didn't pay doesn't mean everyone should. If things are going great aside from this single fact, I would ask that you consider to give the man another chance. He may just have temporarily lost his mind talking to you. After my first date with my wife, I forgot to ask for her phone number. Not because I didn't want it but because I was on cloud 9 and simply wasn't thinking. Things aren't always as they appear.
I actually tried to convince my friend that she should give one of the men a second chance since there seemed to be some connection between them. She could not be moved, though. She said she'd been down that road before and she had no interest in dealing with it again. She wanted someone who is truly interested in her and she wanted him to be willing to show it. I can accept that but I think it's a shame that a man who did so much right lost his chance with this woman over five dollars worth of coffee.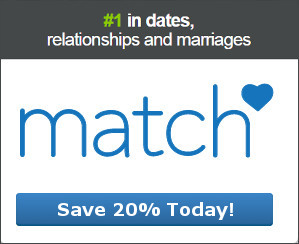 Share
11
JAN