Is there any recovering from a bad first date? If you know you made a bad first impression or if the date went badly but you are hoping for a second chance, my honest opinion is that the odds aren't in your favor (sorry!).
This is especially true if your first date was set up through an online dating service or was a blind date. No surprise there considering how important a first impression is, and with online dating the first date is a huge part of that.
Still, if you're going to try to get a second date after a bad first one, there are some things you can do to improve your odds.
Note that I would only recommend the following tips for those situations where you are absolutely sure the date went poorly. I talk to plenty of people who see many dates as failures when they went totally fine. If you take these approaches when the person you met thought the first date went fine, you might just scare them off.
Honesty Is The Best Policy
Honesty is important and not just because it's the right thing to do (although that's a great reason). It's most important because being honest should help you get past any discomfort or awkwardness that the first date created. Pointing out the giant elephant in the room should help smooth things out and if there is to be any hope of a second date you're going to want to get things back on the right track as soon as possible.
If I were looking to get a second date after I made a bad impression on the first, I would try something like:
Hi Kate. Thanks for having coffee with me yesterday. I feel like my nerves got the best of me and I ended up putting my foot in my mouth (as I suspect you noticed). That said, I would love to treat you to another coffee. I promise to bring the real me this time!
Is An Apology In Order?
If you know you offended your date for one reason or another, you need to make apologizing a priority. Sometimes you'll realize you've made a huge mistake with an off color comment but other times you'll offended your date over a comment you consider entirely safe.
As an example, I made what I considered to be a reasonable comment about religion on a first date once and end up offending my date. Even though the comment didn't have anything to do with her beliefs, she still took offense. I could actually feel her withdraw from our conversations and the date never recovered from that comment.
I contacted her again a few days later but got her voicemail (surprise!) and left her a message apologizing. I also asked her if she would be like to going out again. She never got back to me but I still think this was the right approach for any chance at a second date.
Try Once Then Move On
Don't harass someone if they don't get back to you. As I posted recently, silence is rejection with online dating and if they don't get back to you it's time to move on. Any additional attempts after the first will only ensure they avoid you at all costs (and you're wasting your own time). With my bad date example above, I tried once and moved on. She had made her choice very clear even though she remained silent.
I had many bad first dates although I don't think I was responsible for making them "bad" too many times. Only one of those bad dates resulted in a second date: she emailed me after a good first date stating that she figured that I would never want to see her again and that she understood. In this case, it was my date who was being overly-critical of her self and it made me uncomfortable.
Part of me thought contacting her again would be a huge mistake since she was starting to show quite a few symptoms of the "crazies", but I also knew what it felt like to be on the other end of those feelings so I gave her another shot. The second date went far better and it ended with both of us realizing that neither of us were interested in dating the other…but it was still a good date (and she wasn't crazy at all).
If you feel that you caused things to go bad on a first date, I believe that occasionally you can get a second date with these steps above. Still, the best approach is to make sure you get that first date right so you're not left with such bad odds on trying to get a second.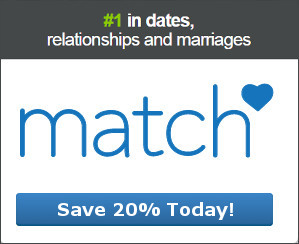 Share
17
JAN