6 Technology Steps to Take During A Post-Breakup
Due to social media changes, breaking up today is even more difficult than it once was. Our lives can become so intertwined with those we date that when things are broken off only half of the breakup is truly complete. This YourTango article discusses some steps (arguably obvious in some cases) for cleansing your online ties in addition to your emotional.
Bad First Date, Funny Article
The author of this article describes getting the "stare down" that I suspect many of us have experienced. I actually experienced this on one of my first online dates and I believe this comes from one person forcefully trying to have a "moment" with their date. It made a bad date for him but an interesting article for us.
You met WHERE?
I would hate to link to someone who struggled online without linking to someone who had success. The failures are often more interesting to read but in this case, the success was also very entertaining. Miss Guinea Pig at WeddingBee.com discusses in two parts how she came to meet her Mr. Guinea Pig on Match.com:
See, online dating stories don't have to end in failure to be interesting!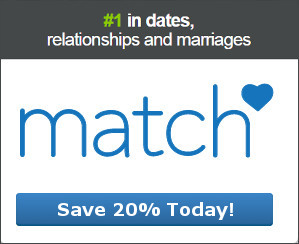 Share
21
DEC