eHarmony is having a free communication weekend starting on Wednesday, June 15th and running until the end of the day on Monday, June 20th.
As is the case this time, the eHarmony free weekends are often a misleading name, although not in a bad way: while it does span this upcoming weekend, the free time extends across six full days (the full day of Wednesday and Monday are both included). This is nice as the communication process in eHarmony does take a bit of time, so this extended free period is helpful to make sure you're making it through several conversations (and hopefully some first dates!)
As is the case with other promotions, the following applies:
If you already have an account at eHarmony, you can log in and participate in the free communication weekend. There's no requirement that your account be new and any time there's a free event, you can take advantage.
Given the above, you don't have to wait until the event starts, you can sign up prior to the free event and then participate
Once you sign up, eHarmony should email when other free events happen. I can't say this happens 100% of the time, but it is my experience that they'll let you know
While it is free, there are normally a few features disabled. The most notable that I'm aware of is that you can't skip the standard communication process. Subscribers have the option to jump right to emailing. If you're not a subscriber and using the free weekend, you'll have to go through several steps prior to email. I don't see this as a problem as I think the eHarmony steps are valuable, but some don't like this
In the past, sometimes eHarmony has allowed you to see the other persons pictures and other times they haven't. It's not clear to me how it will work in the current free weekend. If pictures aren't shown immediately on your matches, as you communicate you should be able to share photos then.
This is a nice loooong free weekend as we approach summer and I wish everyone luck who gives finding someone a try!
You can sign up for the free weekend here.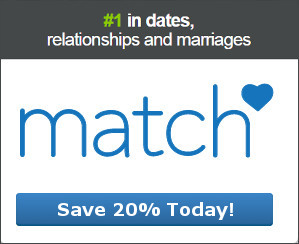 Share
15
JUN