eHarmony is one of the top ranking online dating websites, which runs off of a paid membership and offers many services that you can read about here. Several times throughout the year, eHarmony hosts promotional events that give people free access to many services that are otherwise exclusive for community members. Generally, these events last for a single weekend. This time around, we are excited to inform you that eHarmony is now offering a free communication event for an entire week!.
Beginning on Thursday, March 17th at 12:01AM and lasting until Wednesday, March 23rd at 11:59PM, everyone is invited to register for a free eHarmony account and to take advantage of the website's popular dating services and large network of singles. No credit card is necessary for registration.
Please note that this promotional event does NOT include access to photos, secure calls, or the Skip to Email feature. Do not let this discourage you, eHarmony still has a lot to offer!
Take part in this event by simply clicking the banner below!
After you register for your account, take the time to create a profile. This can take up to an hour and can be a very enjoyable process. Read our advice on how to write an impacting profile if you need some inspiration.
This event is great news for anyone interested in getting a taste of what eHarmony is all about. People often use these events as a trial period in order to decide if the paid membership is worth the cost. There are even those individuals who use eHarmony strictly during these promotional events.
The benefit of having an entire week is that there is a large timeframe to meet new people and set up dates. Some people will try to get the conversation offline as soon as possible, but for those who prefer to speak online for a while before meeting offline, this 7 day free communication event is something to use to your advantage. Rather than being rushed to set up many dates over the traditional 3-4 day events, you will be able to relax and take the time to speak online for up to a week before meeting.
If you feel that your love life is benefited by the platform offered by eHarmony, then you can sign up for a paid membership and enjoy the full perks. Alternatively, you can keep an eye out for their promotional events to come back and take advantage of these free weekends and weeks. We will continue to post whenever an event comes up and you can also sign up for e-mail notifications through eHarmony that will go directly to your inbox!
Connect with the eHarmony network and make use of this week-long free communication weekend! You never know who you might meet. Good luck!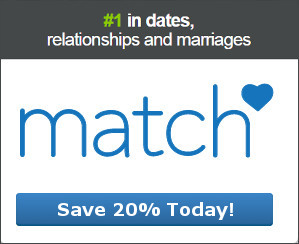 Share
19
MAR