eHarmony's latest free communication weekend begins this Friday March 16th, 2012 and run until the end of the day on Monday March 19th, 2012. Just like the free event last month, this free weekend is actually 4 days long.
Sign up eHarmony to Try the Free Weekend
A good pattern happening this year with the free weekends at eHarmony is that they are occurring frequently (a change from the second half of last year). We're only at March but this is the third free weekend that eHarmony has had (where last year they had a total of 4 events throughout the year).
That said, 3 of the 4 free events last year also happened by March but I'm still hopeful that we will see these free events with more regularity throughout this year. If you're interested in seeing a list of the free events, see my post on previous eHarmony Free Weekends.
Also, if you've never tried a free weekend (or if it's been a while) you might want to read my article on Rules for eHarmony Free Events. Good luck to everyone who give the free weekend a try!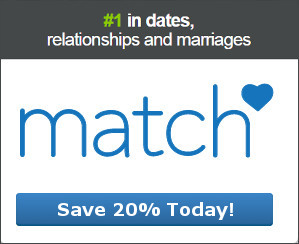 Share
13
MAR