The free weekends at eHarmony are happening more and more frequently…this is the second free weekend this month. The last free weekend was also a full 5-day free event so this means eHarmony is now providing their service for free for 9 full days in July.
At any rate, this free weekend runs from Thursday, July 25th to Sunday, July 28th 2013 and is open to both residents of the US and Canada.
And for those not familiar with eHarmony, they are one of a few services out there that provides free time on their dating site. This is because, unlike many other dating services, the free membership from signing up only provides you a small window into what the service provides. Some of it's best features, such as the communication process, are only available when you subscribe. By providing free weekends, eHarmony is giving people a chance to see if the service could work for them.
I'm something of a broken record this year, but if you've been holding out on trying eHarmony this is a great time to do so. Where in years past we could go months without a free weekend, this year we've seen free weekends every single month and several times (such as this month) we've seen multiple free events. These events don't require anything of you outside of taking an hour to create your profile, so I'd encourage you if you are on the fence about giving it a try. A great thing is once you have your profile created, eHarmony will email you about their other free events so this wouldn't be the only time you could take advantage of some free time.
Also, it is worth pointing out that different eHarmony events have different rules and not every feature will be available during the free weekend (unless they changed something when I wasn't looking!) For more details on what to expect, see my article on Rules for eHarmony Weekends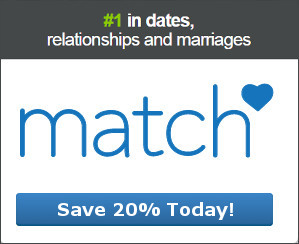 Share
25
JUL