The eHarmony promo codes have been extended to the end of the year and they offer a significant discount, even though taking advantage of them will require some commitment. To use the promo codes at eHarmony, simply enter the code when you're subscribing and selecting the appropriate time-frame (the 6-month code only works with the 6-month subscription). Here are the codes:
Save on a 12-Month eHarmony Subscription! Only $15.95/month (Promo Code : EHCODE12 exp. 12/31/13)
Note: Both of these promo codes are set to expire on December 31st, 2013
But the Promo Codes Start with the 6-month Plan!
So, when you look at these promo codes you might think, "But why would I want to sign up for 6 months or even a year?!" I understand that thinking and actually discussed this in one of my earliest articles on how long to sign up for with a dating service. My general thought back in 2008 was that my experience said 3-month plans should work well for anyone.
However, at the time of that writing I was getting about 25 visitors a day and no questions from anyone on anything (and I even use to have a big banner on my sidebar trying to convince people to email me questions!)

In the years since then, my readership has grown (I get daily emails now!) and I've come to realize the thoughts in my original article back in 2008 are not universally true.
I think for the uninitiated online dater who isn't sure how committed they'll be about online dating, the article still offers good advice with its 3-month recommendation. However, experience running this site and giving advice has revealed some things:
I realized many people I spoke with weren't committed to really trying online dating and I started emphasizing that they should make a real commitment to internet dating in my dating guide
I started talking to people who had been using online dating for extend periods with no plans of stopping (unless they met the right person, of course)
If you've been dating online for extend periods and plan to continue to do so, there really shouldn't be much need for me to explain the benefit of these promos. However, I do want to talk more about the benefit of the promos in making a commitment.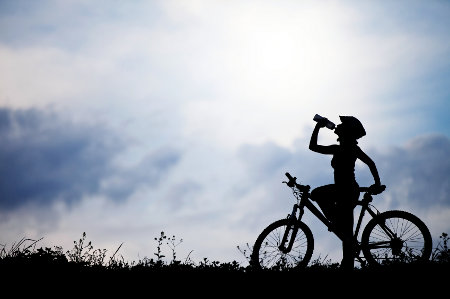 Making a Commitment
In my original online dating guide, I didn't talk much about making a commitment to really give online dating a chance. However, after a year or two of giving advice, I went back and updated my guide. I found that while I had committed to really try online dating, many of the people that I talked to did not do the same. They signed up for a month and when they didn't have a boyfriend/girlfriend a few weeks later, they stated that online dating doesn't work.
Because of that, I started recommending committing to online dating for at least three months and more preferably six. I don't want to rehash all those arguments here but you can see them in my guide or, more briefly, in my article on a pattern for more successful online dating and my 30 point online dating checklist.
So, if you plan on making a real commitment to online dating (or if I can convince you to do so), the the 6-month promo is a great deal. Just as some of us use the fact that we pay for a gym membership as motivation to keep working out, you can use signing up for an extended time as motivation to keep looking for that right person.
Breaking Down the Savings
One last thing worth highlighting is how the 6-month promo plan would compare to the 3-month standard plan. In my article on eHarmony prices, I describe how the different plans are priced. Let's look at the numbers here:
3 Months: $39.95/month * 3 months = $119.85
6 Months Promo: $29.95/month * 6 months – 20% = $143.76
So you're risking $23.91 to double the amount of time you'll have on the service. I think if you're willing to make a commitment to really give online dating a try, then the promo makes a lot of sense when you compare those numbers.
Also, I've not been talking much about the 12-month promo. If you know you'd use the service for a year if you could, then that's great and obviously you'd save by using it: $198 for a full year if my math is correct. That said, a year plan still feels a bit long to me…although maybe I'll be back in another four or five years with new thoughts again!
At the end of the day, you should sign up for what makes the most sense to you and what you can afford but I would argue that the 6-month promo is actually quite reasonable and worth consideration if you're ready to make real commitment to dating online.


20
AUG
Share