This article will offer a brief online dating guide for seniors. Much of this guide will be based on previous dating advice provided with additional information specifically included to assist single seniors. If you are a single senior who has questions or if you feel additional categories would be helpful, feel free to contact me. This article will assume you have a basic understanding using the internet. If you are brand new to the internet I would recommend checking out a book to help you get started, like Internet Basics for Beginners
Where Should You Begin with Dating Online?
The first step I think everyone (not just seniors!) should take to become comfortable with online dating is to sign-up for several online dating services. There is no need to subscribe or pay – just try out as many free features as you can. Many people will consider trying an online dating service, sometimes for years, before they actually give it a shot. The only way you are going to know if it will work for you is if you try! There are several services I recommend:
Match.com: Match.com is one of the biggest and oldest online dating sites. It happens to be the service where I met my wife so I may be a little biased towards it. You can read a full review and step-by-step how-to on Match.com in my article How Does Match.com Work?
eHarmony: eHarmony is another great online dating site although is has a very different approach to how you find your dates. Instead of picking and choosing like at Match.com, eHarmony provides you with customized matches to fit your personality. You can find a full guide to eHarmony in my post How Does eHarmony Work?
OKCupid: OKCupid is my favorite free online dating service. Many of the free dating services aren't much more than one big advertisement for other dating services but OKCupid is the real deal.
Why Sign Up for Multiple Dating Services?
Many people assume that all dating services are exactly the same and that is a mistake I made myself. Not all services are the same and you may find you prefer one service much more than another. If you a brand new to the world of online dating, I think it is worth the time and effort to try several services. I listed my favorites above but you should try the services that sound the most interesting to you.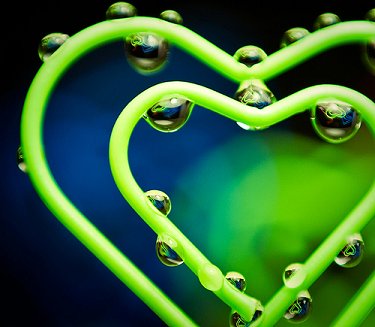 Photo by linh_rom
Your Online Dating Profile
Creating your online dating profile can be difficult your first time around. I recommend that you be as specific as possible in your dating profile. List general statements that everyone else includes in their profile is a bad idea because you won't stand out. I wrote and extensive guide on creating your online dating profile for the first time in my article Step-by-Step Online Dating Profile Creation Guide.
Getting Your Photo in Your Online Dating Profile
Having a photo in your profile is very important. If you already have photos on your computer, this should be an relatively process (each dating service should walk you through these steps). If you do not have a photo on your computer its best to find either a friend with a digital camera to help you or failing that finding someone who can help you scan a physical photo of youself. As a last resort, you can go to Kinkos witha physical photo of yourself and request that they put it on CD for you. If they start asking technical questions just tell them you want to be able to put it on a site like Facebook. Once you have it on CD, you can place that in your computer and then use the photo in you profile.
Senior Specific Dating Sites
There are many online dating sites specifically for seniors, such as SeniorFriendFinder. These services are nice since you will see only other seniors. This type of dating site is considered a niche dating site because of this. Many niche dating sites offer enormous value because the niche is so specific. However, there are so many seniors dating online today (it's the quickest growing segment) that I'm not convinced that a niche dating site is necessary. There are so many seniors dating it almost isn't really a niche any more. That said, if you're more comfortable with a senior specific dating site then by all means use that service.
Be Aware of Online Dating Scams!
As with almost everything in life these days, there are people looking to take advantage of others who are using online dating. The most common way they do this is by pretending to be interested in you but for some reason (such as temporarily being in another country) will be unable to meet you. They will then have an emergency and will ask you for money. Any time anyone on a dating site asks you for money, for any reason at all, there is a very good chance you are dealing the a scam. Always remember this!
Using a WebCam
It is common to use a webcam to communicate before meeting. If you are not familiar with WebCams, they allow the person you are talking to see you. If they have a webcam then you'll be able to see them as well and the communication can be more interesting and fun. Many dating services even have built-in features to allow you to use a webcam. I don't see a webcam as necessary it is a benefit to have one, especially if you begin to communicate with someone who would like to have a video chat with you. Understandably, many people dating online feel more comfortable about meeting after they've had more personalize communication than emails and webcams can offer this quite well.
If you're looking for a webcam I would recommend the Logitech Webcam C500
– it has a pretty good price compared to many webcams, it has a built-in microphone so you can also talk with it, and it has great reviews.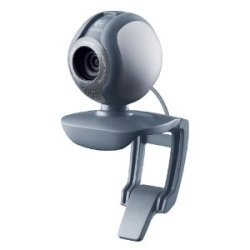 Still Not Quite Comfortable with Online Dating?
If you still find online dating to be intimidating or too impersonal, you could try another service such as Meetup.com. Meetup is a website where people with similar interests can find each other and…meet up! You can find groups near where you live, even groups such as senior singles groups, and meet people that way. This might provide a nice stepping stone for those uncomfortable with online dating as you will still be using the internet to meet people.
Interested in Finding More Help?
If you are interesting in more information on online dating, I provide a free online dating guide which has over 100-pages describing every area of online dating in great detail. Several areas covered in this article are discussed even further in that guide.
---
Again, if there are areas that I could add to this that you would find helpful please
contact me
.
17
MAY
Share