How should I prepare for the first phone call with someone I'm talking to online? Should I prepare the things I want to talk about? These are questions a reader asked me recently and he was wondering if recommended handling the first phone call just like I recommend for planning for first date conversations.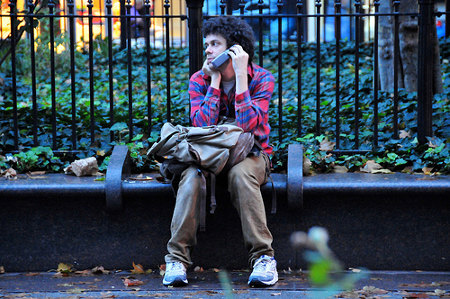 Phone Calls can be Optional
Now the first thing I want to say is that early on in my online dating experience I did move from emails to phone calls and then first dates. However, as time went by, I started to avoid phone conversations. Going from emails right to first dates was where I found the most success.
I don't see moving to phone calls as a bad thing, but I found meeting in person was much more valuable and more revealing so I aimed to get to the meeting part as quickly as I could. I found that detecting chemistry over the phone wasn't something I was good at. I also had a few situations where talking on the phone seemed to encourage us to put off meeting and when we finally met, I was disappointed that the chemistry was lacking.
So my first piece of advice is don't feel like you must move from emails to phone calls. However, if you prefer to move to the phone before meeting or if you're talking to someone who prefers that, I would recommend the following.
First Phone Conversation vs. First Date Conversations
When I offer advice on the first date, I recommend lots of planning (see my post on first date conversations that I mentioned above). Everything on the first date is being scrutinized and awkward silences can be a killer.
However, with first phone calls, I did much less planning for the following reasons:
Unlike on a first date, if the conversations aren't going well, you can always apologize and say you need to go. This can give you time to re-group and better prepare for the next call.
On phone calls, you can have their profile up in front of you if you want to. You can also have a list in front of you of things to talk about and no one knows the difference.
Basically, with the first phone call you can escape any awkwardness easily by ending the call or you can find things to talk about while you're on the phone. These are not things you're going to be able to do on a first date!
Preparing for the First Phone Conversation
Because of the flexibility that phone conversations give you, I wouldn't recommend going to overboard in preparing for the first phone call. I'd prepare a short list of items you'd like to talk about but avoid using it unless you have to. Try to allow the phone conversation to move along on its own but have your list as a backup.
One thing I would recommend is start preparing to move from the phone to the first date. I remember getting into a situation where I had been talking with a woman on the phone so often that asking her out suddenly felt awkward. It felt like I'd missed my window and we were stuck in some type of phone-only relationship.
I would prepare in your mind how you want to move from the phone to the first date. This could include things like:
Bringing up their favorite places to hang out
Talking about local events that are happening such as festivals or fairs
Discussing favorite restaurants
Preparing for and discussing these areas is all about trying to find something they are interested in and then using that as a way to ask for a first date. For example, if you are discussing restaurants you've tried, and they explaining how much they loved the new Thai place, you could say something like:
That sounds awesome. I'd love to try that. Would you like to grab dinner there this Thursday?
And if you're a woman and don't want to do the asking, you could just stop with "That sounds awesome. I'd love to try that." and hope that he's not blind to obvious signals!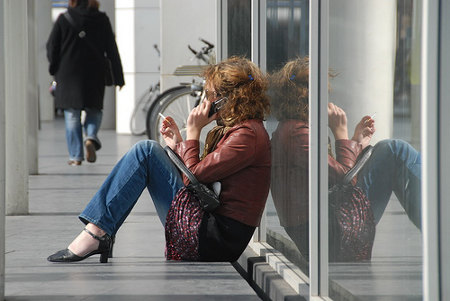 The above might seem like over-thinking things but honestly I found asking women out over the phone could feel very abrupt when done wrong. We'd be talking about some sporting event or family stuff but all I'd be thinking to myself over and over was, "After this conversation ends I'm going to ask her out….after the conversation ends I'm going to ask her out…after this conversation ends I'm going to ask her out…". And then I would jump all over the first chance I had but it would feel like something random when I asked that way and I remember a few women being caught off guard (which introduced a bit of awkwardness for us both).
So when I think of preparing for the first phone call, it's not really about preparing for that call at all. It's more about preparing to move the relationship to the first date. The first date is going to be the real measure for potential success in a relationship from my experience. Twenty emails and ten phone conversations aren't as valuable as meeting once for half an hour. Also, because of this, I think it's important to point out that just because the first phone conversation doesn't seem to go well doesn't mean that you shouldn't meet the person.
Again, for me, preparing for the first phone call isn't about preparing for the call. It's about preparing to move past the phone calls.
14
MAY
Share