Recently I had the opportunity to speak to Chloe Rothwell, the CEO of the new online dating service called HelloJackieJoe. This service is unique in that it aims to involve your friends into your online dating experience. The first half of my interview with Chloe is available below:
Describe HelloJackieJoe and how it's different from other sites that are out there today.
Really what we're trying to do is create a site where unlike other options where you're the person who is trying to date and you have to do everything on your own, the premise of this site is your friend gets involved and helps write your profile and look at what profiles are out there and try to help match you with other people on the site.

So, it's taking that experience where a friend might introduce you in real life and trying to take that online and at the same time, taking some of that awkwardness that people experience with having to promote themselves and having cliche profiles and helping people who are also a little scared to try online dating and need just a little bit of encouragement.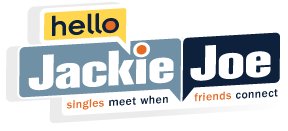 So that's really where the site is different from other options out there whereby it's really all about your friend helping you to date and your friends getting involved and no longer being this solitary quest for one person. It's more based around people talking about what they like about their friend and being able to recommend that to somebody else, to kind of help to start a few sparks and find common ground, to get good things to talk about. So it's really all around the concept of your friend helping you date.
I was in a situation where I had a number of friends, who for whatever reason, felt like online dating wasn't for them – they tried a couple of sites and had bad experiences. And it just felt to me like there was nothing out there where, as a friend, you could get involved and help your single friend find a date without completely taking over and trying to write a profile for them or something. And so, this is really where the idea came about. You know, in this day in age, a lot of people either don't feel online dating is for them or they're too busy or they're too scared. It's just trying to coax people into putting themselves out there without it being quite so scary and quite so solitary.
So you were actually motivated to create your site based on the experience with your friends?
Yeah, totally. You know, really the simple idea of being frustrated. There wasn't really an option that helped meet their needs without them feeling quite overwhelmed by all of the different sites out there. I had a couple of friend who tried a couple of free sites in particular and found that experience lacking, and so it just felt like there wasn't a way for you as a friend to get more involved without completely taking over and that's not really in a support role and that defeats the purpose of them being in control. It really was created out of a need to act amongst my own friends, a need to be resonating with other people.
Now, if I had a friend who I felt would benefit from this service, how much control do they have if I decide to go and create them a profile? Do they need to sign off on this sort of thing?
Yes. The idea is that it's not supposed to be a bad experience. It's supposed to be a very positive experience, so the person who is dating has complete control over what anybody else sees about them. So, although you help create their profile, they approve it. So if they read something that they're not too happy about, they can ask you for a little re-write or pick a different friend to help describe them. So the idea is not to make people, in any way, feel like they don't have any control over what's happening or who they're being presented to, and in what light – they really retain that control but they have the opportunity to have somebody else talk up how great they are and how cool they are without being awkward. It's also kind of fun to read how other people's friends describe them, maybe what they wouldn't reveal about themselves. It's really going to be a very positive, fun, and collaborative experience as opposed to anything like an ambush site or a situation whereby that person might feel uncomfortable or awkward about being presented in a way that they wouldn't normally describe themselves.
I have friends who will come to me for advice because they know I run this website. Some of them still seem to treat online dating like their dirty little secret and I'm curious, are you concerned that some people may be too shy to ask their friends for help? Or what encouragement would you offer if you felt they were to shy to ask?
What we've found is that most people still don't want to publicize to everyone on their friends list that they're dating and that's why when we've done things like integration into Facebook: we've done it in such a way that still allows the person whose going out to date the control as to whether or not they're sharing that information with their friends. For instance, we have an application on the site whereby you can ask other friend's opinions about people you might be considering going on a date with. And you hand select those people from your friends list and when they reply to you nothing appears in your news feed or on your wall on Facebook, not everybody else your friends with on Facebook would know you're trying to date.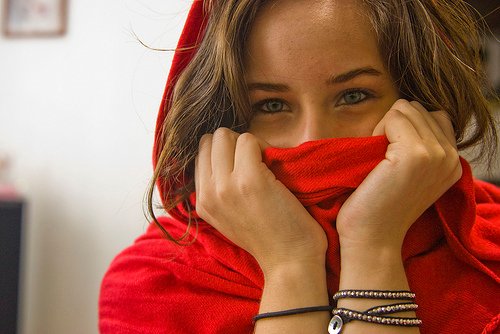 Photo by jessica.garro
We've tried to make it so that people can be as personal as they want with just one friend, or they can share it with a lot of other friends. We've found that, generally, everyone needs one person to confide in. And if they're really not prepared to share it with anybody, then it's really not the site for them. We honestly have found that nobody said, "Hey, I'm not doing it because I don't want to tell anybody that I'm trying online dating." Actually, it's the opposite – it kind of breaks down those barriers that people have about not wanting to feel like they're kind of sad or socially awkward person because they are trying to date, which is a lot of preconceptions and they're all wrong. But that's how people have felt about online dating in the past. We've actually found it's been a very positive thing and you only need to confide in one person to ask for their help. You can leave it at that or you could go on and involve more of your friends.
You can read the second half of my HelloJackieJoe interview here.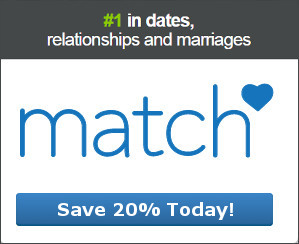 Share
23
JUL