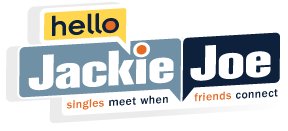 This post is the second half of a two-part interview I had with Chloe Rothwell, the CEO of the new online dating service called HelloJackieJoe. HelloJackieJoe is unique in that it aims to involve your friends into your online dating experience. The first half of my interview with Chloe is available here in the second half is below:

You had mentioned that HelloJackieJoe integrates with Facebook. If I were using this service, and I wanted to ask 10 of my friends on Facebook what they thought of a girl I'm considering contacting, do they have to be members of the site or can they just see it as a visitor?
We take the dating to them in their Facebook environment. You select your friends from your list and you agree to allow them to pull the data for you. You see the profile, but within Facebook. It's a very simple mechanic with options like "yes", "no", or "maybe" – we're not asking people to comment on whether someone is attractive or anything like that it's very, do you think this person would be a good fit for me? And it's just a way to have a little bit of fun and an extra way to encourage your friends, to get out there and arrange a few dates. It's all designed to be very friendly from the point of where not forcing people to join our site if they don't want to be there, we're not trying to make you promote us to your friends unnecessarily – it's very much about trying to come at this from the point of view of the person dating.


I started the site because I had a few friends in need and I wanted to support them in dating. So we tried to build the site to address a lot of the common gripes that people have about dating sites. Things like not being able to see who is on the site before you join, having to pay before you are ready or having to pay too far in advance, or recurring billing – there's an endless list of the things that people have that they complain about. I've read a lot of your blog over the last six months and I know that you write often about things that people found awkward. And so we've been working that out upfront and addressing a lot of these things. At the same time, as we have now launched the site and have had people interacting with it, we've been soliciting their feedback before we start making other improvements and introduce new features. We're really building it from the point of view that it works for the person dating. Because there's no point in having a site if it doesn't help the people who are using it to get the best out of the experience. We've found that our users are the best resources to do that.
That's great. A second ago you mentioned recurring billing and I was just reading more about that recently. Do you not use recurring billing?
No. What we've basically chosen to do is a site where you pay to communicate with people. You can post the profile for free and you can leave it up there for as long as you want and you only pay when you want to respond to somebody or when you want to initiate contact with somebody new. And at that point you can choose between paying for just one month or paying for two months or three months. And you obviously get a discount for paying for three months up front. Pay as you date is what we're trying to create. If you don't know what to commit for, you can just pay as you go, you can take a break and come back. It may be a little more inconvenient for people who have to re-enter their credit card details or reactivate their Paypal account, but we find, for the main part, that people would rather have that than an unexpected expense pop up because they forgot to cancel it.
What's your target audience for HelloJackieJoe.com?
We're based in the U.S. We're actually based in Los Angeles, so what we're trying to do is to focus on two markets right now. We've chosen Los Angeles because we're here and we've also chosen Seattle because we have some familiarity with that market and we think it's a really good singles market. There seems to be a lot of single people who are looking to be a part of some cool dating sites up there. If we find a good audience, then we'll keep rolling out to other markets. There's no reason you can't join in you're in another part of the country. It's about making sure that we're getting as many people nearby you to actually date. That's a big challenge so we're just trying to focus on different markets at different times.
It seems like your service is very socially oriented. Do you offer any of your users incentives to get their friends to participate or that sort of thing?
Yeah we do. We recently introduced a site credit system whereby if you encourage somebody else to join either by them adding themselves as a single person or by them being the friend adding somebody, you get a $10 credit on the site and that credit never expires and you can use it whenever you want in any payment that happens on the site. Eventually, if you added a couple of friends, you could date for free for a while. That's the idea behind it. We're trying to make it so that the other people who go to the trouble of bringing other people to the site are rewarded for that. And that was a feature that was created based on feedback from people who were using the site. People seemed to be liking it as a recognition for the effort they go to, as a reward system. We are finding so far that is a good system and we're open to hearing from anyone else what we can do to help encourage them because I think it's important to recognize the users who go out of their way to bring their friends to the site.
Yeah I think it's a great idea. I'm not a business owner but I can imagine how hard it would be to break into a market that's very controlled and with something like that you may be able to do it virally. I think it's great for the users but I think it could be great for the service as well.
I'm glad you think that. We're trying very hard to get people to share and do the referring so they get the credit.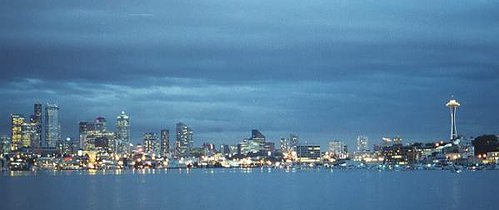 Photo by Bill Ward's Brickpile
This is just an opinion question but I'm curious what you think: in the last 10 years, online dating has changed a lot in the sense that years ago if I were to talk about online dating, people would give me strange looks and today I can see advertisements every day on TV for it. Where do you see online dating going in the next 10 years?
Oh wow that's a big question. I agree with you 100% that it has become a lot more socially accepted to say that you're using a service. Appropriately, single people are getting a lot more choices for what services are out there that they can utilize.
I think the trend to more mobile services which has feature to help you keep up with what's happening on the fly more, specifically with the GPS tracking and all that stuff, I think that will continue. Obviously, the integration with the social media and social networking sites will continue to find new ways to have the integration. I think all of that is very positive.
I think that there is still a very big desire there for people to have privacy over this topic. In that way, we decided not to make it solely integrated into social networking sites and not being solely about everyone on your social groups knowing what you're doing. Different services will continue to evolve and appear that cater to more niche needs and desires and I think there's a place for multiple options here.
In our survey results, we definitely find people use more than one service at a time. In that way, we think what we're offering at HelloJackieJoe.com is a great complement to other services you might be trying out be they paid or free or very religious specific or any other kind of niche market. In that way I think we'll definitely see more options coming to cater to people's different needs and I think we'll see it evolve to become a lot more social. There's not a huge amount that has otherwise changed in terms of people posting a profile and I think some of those things are very classic and I think they do work. I don't think you need to change everything up. More ways to communicate and more ways to communicate quickly will definitely continue to be there. We've tried to address how we think people want to communicate with having that safety and anonymity that you can have by the distance that online provides, so we've tried to make it that people can, you know, leave each other a voicemail and people can video chat and all these kinds of options, they give you more choices and I think that will continue.
That was actually my last question that I had to ask. Is anything you would like to talk about or anything you think my readers would be interested for you to talk about?
You know, my main point is that we're trying to offer something different and we're trying to continue to build it in a direction that really serves the people who are out there dating. We're looking to hear from people who use our site and continue to improve it in the direction that works for them. And in that way we might be quite idealistic, we're trying to do something that's committed to making it bigger than the site itself. And of the money that people spend on the site, we do give 20% away to charity which is a big part: that people want to feel good about the services that they're using today. We're trying to be very authentic in everything that we're doing on HelloJackieJoe and I think that's the main message.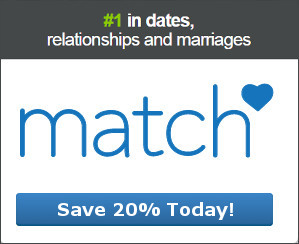 Share
24
JUL