How About We… is a new online dating service with a very unique way of finding you dates: you choose your dates (and are chosen for dates) based off of what you propose the two of you do on a first date. Basically, you're finding dates by finishing the phrase "How about we…"
This is a fun way to find dates but it is more than that: it also removes much of the pressure of creating your online dating profile and appears to keep the mood on this dating site lighter. You do specify settings in your profile but it is limited to areas such as your religion, how much you smoke and so on. There are no areas of your profile where you are required to write about yourself.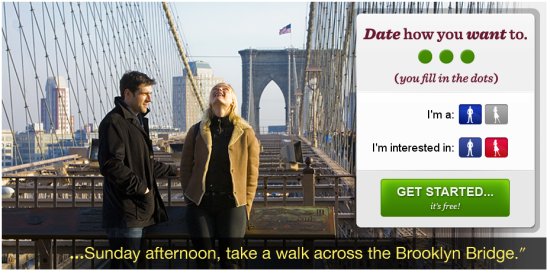 Obviously your creativity for your dates is important. In addition, I suspect that having a great photo is going to be even more important at this dating site. Now a good photo is always an important part of your dating profile but at this site…well, people viewing you have very little else to go on. As an example, I met my wife for a first date even though she didn't have a picture in her profile because the way she described herself was exactly what I was looking for. At this site I don't think I would have ever met her if she didn't post a photo (a very sad thought indeed!).
Also, I suspect that if you think of a really great first date idea you may find yourself in the position where you have to go on the same date repeatedly! Admittedly, there are far worse problems to have but if you find an idea that works great (i.e., gets you lots of dates) you may end up eating the same exotic food or spending time on a crazy date idea repeatedly. Again, maybe that's a good thing.
The only bad news I can see about this site so far is that it is only available in New York City at the moment. If I were to guess, though, I would say they'll have success and will be expanding to other areas so.
Creating A Profile at How About We
Creating a profile at How About We… is perhaps the fastest sign-up process I've seen (with the exception of signing up for Zoosk using your Facebook account).
1. Selecting Which Dates You Like the Most
In the first step of creating your profile, you'll be presented with 10 different date suggestions and you will rank each of these. How About We will then use these settings to help suggest date ideas in the future.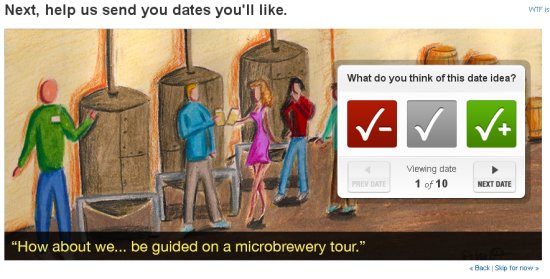 2. Create a Date Idea
Next, you create a date idea. It goes without saying that being creative will benefit you. However, don't sacrifice honesty in your attempts to be creative! As I talk about in my online dating guide, being comfortable is a key to success with online dating so don't select ideas you hate just to get a date! One interesting thing about the dates you create (and also when you search later) is that you are able to specify how long you would like the dates to last. I think this is a great idea and I wouldn't be surprised if other dating sites start using this idea.
3. Your Profile
As I mentioned above, your profile at this dating site is very simple. Specify the age range you are interested in, what type of relationship you are looking for, how long you would like your dates to last and so on. You will also be offered a chance to upload a photo (which you should take advantage of).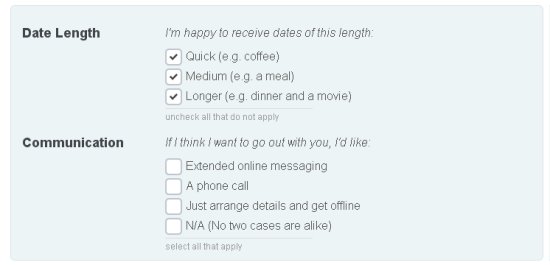 That's it! You can now search for other singles based on their date ideas.
A Few How About We Dating Ideas I Saw
Here are a few of the date ideas I saw when browsing the site for a minute or two:
"How about we… go to the driving range at Chelsea Piers and hit golf balls."
"How about we… take a boat tour of Manhattan at night with wine in hand."
"How about we… have fun"
"How about we… pop open a bottle of prosecco"
"How about we… run around the city "one upping" each other on random acts of kindness."
Clearly some of these are better than others! The important thing in my mind is to be as honest as possible even if you think your idea is strange. If someone else sees your "strange" idea and they love it, you'll probably have a great time together.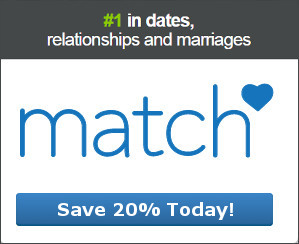 Share
7
MAY