Have I mentioned that your dating profile photo is pretty important? Yeah…apparently these folks didn't get the memo: 25 Weird Dating Site Pictures
Referring to these photos as "weird" is being nice in my opinion. I'm not actually convinced that all of these photos are real. Even if only a few of them are legit that still means there are people out there who think these kinds of photos will work (or there are people creating profiles as a joke). Your photo is one of the most important parts of your profile…if you play games with your photo or get "weird" don't be surprised if you don't have much communication.
Hopefully everyone reading this is capable of recognizing when their photo has crossed into the twilight zone but if you're not sure, be sure have a friend review your pictures!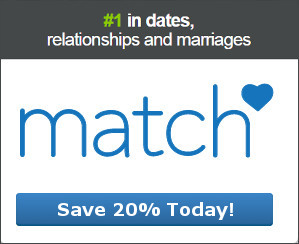 Share
11
MAR