Writing a profile that stands out is a difficult task for most of us. When asked to describe ourselves, it turns out most of us sound exactly the same. Whether we're easy-going or fun-loving, whether we love going out or love cuddling up for a movie in, whether we hate playing games or love the outdoors…putting any of this in our profiles make us sound, well, like everyone else. Sounding like everyone else isn't the worst thing in the world. After all, hundreds of thousands of people with similar sounding profiles are finding dates every day. Plus, having a professionally written profile would cost you more money. I cover the basics to writing an online dating profile in my guide and I think in most cases writing your own is fine.
Still, is there a situation where having a professionally written profile is worth it? I think there are some cases where this does make sense. As an example, imagine that I write a horrible online dating profile. It's so bad it actually hurts my chances when women view it. I could pay for an online dating service with this bad profile and spend hundreds of dollars. Let's assume a professionally written profile would have led me to some dating success within six month. In this case, even though a professionally written dating profile would cost me money, it would save me far more money than it costs since I would have paid for the online dating service half as long.
That said, is a well written dating profile really that different from the run-of-the-mill profile? Would it really cause someone to find someone special that much faster? I would recommend that you take a look at some examples over at TrySweetTalk.com – I'll let you judge for yourself.
While I did not have my profile professionally written when I was dating online, I can see the value in it. If you find yourself struggling to differentiate yourself, and especially if you're struggling to get contact even though your profile is getting views, it's is worth considering.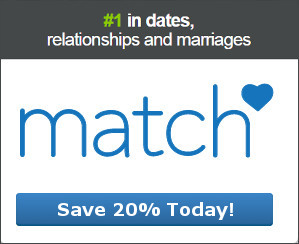 Share
5
NOV