I've been in the online dating scene for over six months now and I have run across a lot of the same information. After my time dating (and researching really) on the internet, I have found these seven things to be the most helpful to me:
.
Be yourself often means don't embellish. No one wants to invest their time into a catfish. You might not think you're a catfish, but even misleading people in "unimportant" ways can mean that you are one. Being yourself upfront make things easier when its time to meet, too. The other person then knows what they see is what they get.
Not all of us have great writing skills myself include, but try painting a picture of yourself using your words. It's easy to talk about your job but talk more about the things that inspire you. Maybe you love music or maybe it's something else. Whatever it is, talk about a passion and say why or how it affects your life.
All of your pictures should be current. Again, many people think they can get away with photos that are a bit old but don't make that assumption. Also in my experience, you should be smiling. Show your social side, take a pic with your pet, show yourself doing an activity you love. If you go online and browse through photos of other people right now, you'll see why this could help you stand out. And I'd stay away from trying to be sexy or revealing too much unless that's really the message you're trying to send.
Using quotes is a great way to show how you think or how you feel about certain things. Sometimes other people have been able to say things better than we can, and that's OK. But don't do this in an attempt to show off how "smart" you are…only do this when a quote really captures something you want to say. And be sure to attribute the quote!
What one writes says a lot about themselves and using some online tools can be a big help. I strongly recommend Grammarly which will help you correct issues with your writing. It's free and easy to use.
Keep a close eye out for scams. I have a friend that has a hard time telling if a profile is fake or not. I've told him time and time again if it looks to good to be true then it probably is. I don't know too many twenty-year-olds that want to date a fifty-year-old. If a runway model is contacting Elmer Fudd, chances are somethings not quite right (no offense intended to us Elmer Fudds).  Keep in mind that it's unusual for a woman to be super-aggressive with online dating so that's a red flag too. If she desperately needs to meet or chat…I won't say that's always a scam but be careful. And never under any circumstance send money.
Use Google. That seems obvious but many people I know simply don't do this. Just go to Google and type in your questions about online dating. I have always found people talking about what I was looking for, and I'm sure you will too.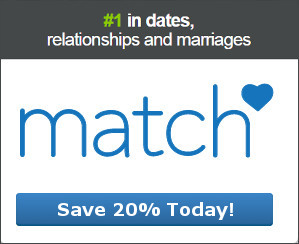 Share
19
OCT