I've tried Brad's method of contacting as many people as possible to improve my odds of getting a date. In my opinion, it's not the best approach for me. I have a hard time going out with someone just to have a date. Having quality over quantity seems a better road to go down. Over the last two weeks, I have in a sense increased my odds by joining another free dating site called Plenty of Fish.
Although I have written about twenty emails four weeks into online dating. I've only had about two or three responses, although talking with Brad he says that's not bad at all. I do however have a prospect that came from my profile being well received. She reached out to me, and we are talking right now.
Even though I don't agree with the guide as far as reaching out to reach out to as many people as you can. I do agree that a really good and thought out profile can lead to success….. if not that than at least communication.
Finding the right person to write to is hard enough, and then finding the words to reach that person is even harder. I think for men it's more complicated. Women receive three or four times the amount of mail that men receive. For a man to reach a woman and have her respond he really has to put forth the effort. I can understand that but I also think it's a doubled standard because the women that have written to me seem to think that they need not put forth too much effort at all. I get emails that read "hi there" two words and these women expect me to respond like I'm some desperate guy just waiting for someone to throw me a bone. I find it insulting, and I would much rather have woman contact me that has something to say. Believe or not ladies men like to be wooed just as much as you all
.
So…..anyway finding your own way in online dating is up to you.
Using the guide will help, but I don't think you have to follow everything on it to be successful. What works for one person might not work for someone else. We are all different. Good luck with your online search and stay tuned to see if I have better luck doing things my way or if I go back and try the guide's way.
Have a good day everyone.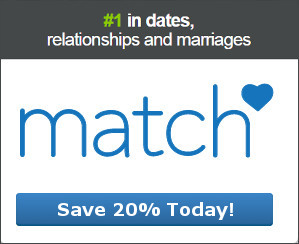 Share
4
JUL