In many processes, there seems to be a grace period. A time to see if things are right. Sometimes in online dating, the same is true.
I found myself getting past the first date and lining up a second. I was completely comfortable on the first date. I was even comfortable on the second date. On the third date, we both felt the lack of sparks. Although we were comfortable with each other we both agreed that there were no sparks. Long story short: sometimes it takes more then one date to see if you are compatible with another person.
Sometimes one can tell right away that the person they just met is not for them, but other times it takes longer. In this case the woman and I that had gone on a few dates and, fortunately, it was easy since the feeling was mutual to call it quits.
So after a brief month off from online dating, I find myself back to the drawing board. With new hope and a better understanding of what I want in a companion. In my opinion, everything is better looked at as a learning experience. With that being said I look forward to going back online to search for the person that is right for me. It's an opportunity to redo my profile and make it more geared to my needs and theirs. I'm glad I have gone through this experience. It helped me personally. It makes it easy to build a profile that speaks to who I am exactly.
I look forward to building a new profile based on what I'm learning. My take on the whole thing is people grow from their experiences. So if you're in the same situation, try not to only look at it from the negative aspect that finding someone is delays…try to appreciate that you're learning in the process to find the right fit. So try to be open to opportunities you have: go on that date even if you're not sure. It will work itself out the best way, even if you end up calling it quits like my situation. You will find that you have learned from the experience and in some many cases it comes down to a simple idea: it's just a date.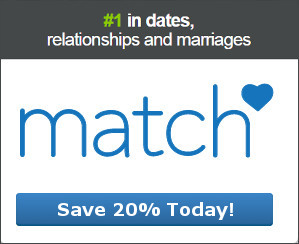 Share
5
NOV