Hello everyone – I am happy to announce that I had my first date. We met at a funky little coffee shop, not the average Starbucks.
I normally don't like when people only post one profile picture, but I could tell through our communication that she was different and defiantly real. I was happy to meet her for a coffee. We seemed to hit things off well. She had her back up text come in but still stayed so I was comfortable in knowing that she wasn't just going to blow me off.
Our conversations flourished and I shared something that I'm comfortable sharing with people I trust. As she admits to sharing something that she does not share with everyone. I went in without a plan, and I did not follow Brad's guide on how to handle a date. I didn't give her a time I had to leave, and I just let the conversation flow where it wanted to. We ended up talking for an hour and a half. It only felt like minutes to me. meaning I enjoyed the conversation.
She asked what time it was and seemed surprised that an hour and a half went by. We decided to end the meeting, and we both agreed to meet again.
I last spoke to her a week ago, and my gut is telling me that she is not going to contact me again. Her last words were "I'll be in touch" to me that's the kiss of death. We were going to meet again and unfortunately, I had to back out…after that… things went south.
So me being me, I'm not going to lay the blame on anyone. I just say it wasn't meant to be. There are plenty of fish in the sea so to speak. Stay tuned to see if I can get past a first date next time. All in all, I would say my first date/experience was good and positive. I would definitely not say it was a failure, only a learning experience.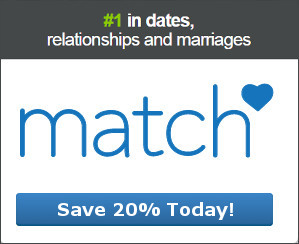 Share
6
AUG