A reader recently wrote in with this frustration: on dates he is able to get conversations going easily but finds most of the women he meets, while willing to answer his questions, ask no questions of their own. They often appear very interested in the conversation but are willing to allow it remain about them. He questioned whether these women, who often seem swept off their feet, are actually interested at all. His dates would also say things like "Gee, you seem really quiet" which frustrated him even further since they were barely taking a breath when speaking. Here's the advice I provided him which hopefully others will find useful: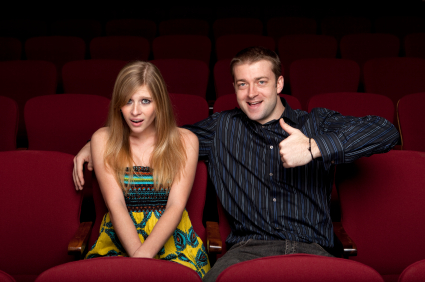 Interrupting Is Allowed
It's okay to interrupt your date while they're talking with thoughts of your own. Interrupting each other on a first date can actually be a great sign as you're both anxious to talk to each other. Obviously, it should be done only when you really do want to interject something. But that's the point: if you wait for some people to allow you to talk you'll be silent the entire night! For example, if I was on a date and she started to describe a TV show I also like I might interrupt her with: "I love that show! Did you see the one where Michael ran over Meredith?!". I know my date wouldn't mind at all.
Sometimes You'll Need to Answer Your Own Questions
Try this: ask a question, allow them to answer, and then allow them the opportunity to ask you a question back by remaining silent. If they don't ask a question, it's okay to start talking about yourself anyway. It should be about whatever you had asked previously to make the flow of the conversation go well. Just pretend that they asked you what you had asked them. Hopefully as you describe yourself they'll ask you follow-up questions. If you can't get them to ask you questions even with this effort…you might just be on a bad date.
Keeping the Conversation Going Isn't the Only Goal
Don't fall into the trap of asking questions just to make sure the conversation flows well. Ask questions you really care about and that you would like to learn about your date. If a date starts to feel like an interview it may mean that you're approaching the conversation like a problem that needs solved instead of something that should grow naturally between the two of you as the date progresses. As a side-note, a date feeling like an interview isn't a bad thing as long as both people are asking questions.
A Second Chance is Often in Order
People get nervous. It's often a good idea to give them a second chance with a second date. Some people lock up when they're nervous but others can't shut up. You might find that these poor conversationalists become better at sharing the discussion as they become more comfortable spending time with you.
Excitement Over a Good Date
If you show actual interest (i.e., are a good listener) and your date is attracted to you, many times they will get excited and that will cause them to talk even more. I would say the more attracted the woman was to me when I was dating online, the more likely she was to end up ruling the conversation. It's not that she was trying to, it's as if she temporarily lost control. If I'm honest, I had similar responses when I felt that I was on a great date, too. That's why on the best of the best dates, we talked over top of each other all night long. If you're concerned that they're not interested in you just because they're doing all of the talking, that's not always the case. As a matter of fact, it might just mean they're more interested in you than you are in them! If they are saying things like "Gee, you seem really quiet", that might be another way of saying "Am I doing something wrong?". The fact that they want you to talk is a good sign (even though they don't recognize all their talking is the reason you haven't been).
My reader's thoughts were that something was going wrong but I feel that he was extremely close to having a ton of great dates based on what he described. Remember: sometimes when someone does all the talking it's not a bad sign but a good one!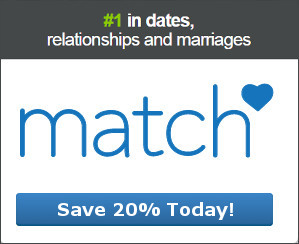 Share
19
JAN