This is a guest post by Kate Houston of trysweettalk.com
10. Bald spot camouflage.
If you're going bald don't hide the fact under a cap. It's not a character flaw and there's no reason to be embarrassed by it. Besides, bald is the new sexy. So show skin with pride.
9. Saying you're young at heart.
Generally only people over 40 years old say this and often it's to compensate for being older. Age is not a defect. Just pick someone you can be comfortable growing old with, no matter what your age difference.

8. The "online but not desperate" defense.
So many profiles justify going online to find love when, in fact, millions of singles choose this as one of the most effective ways to meet people. So don't justify – have fun with this often rewarding choice for a romantic connection.
7. Life is short and other platitudes.
Countless profiles say "loves to laugh, life is short, love sunsets". Rather than state the obvious, talk about things that make you unique. If you must say you love to laugh then add what makes you laugh.
6. Listing honesty as a quality.
Being honest is not impressive, it's basic. This is also true of being compassionate, courteous, and kind. If you're satisfied with basics, you may not be asking enough of yourself or others. Instead, list your special qualities. Chances are you'll attract others who aim high.
5. Focusing on flaws.
So many profiles say "not into drama or head games". Instead of listing flaws you won't tolerate, politely disengage from people who don't appeal to you. If you feel someone's playing you, delete them and move on to more positive experiences.
4. Buddies 'n beer pics
It's great that you have friends to fish, drink and take pictures with. However, a buddy picture is not a profile picture – keep the focus solely on you and smile warmly. Besides, do you really want to imply that you and your buddies are all looking for one soul mate?
3. If you don't like to write, get off the site.
A lot of profiles say, "I don't like to write about myself so ask what you want to know". This puts the onus on the other person to do all the work. It can seem a lazy and anti-social. So If you're not comfortalbe with the process, don't date online.
2. Disses and misses.
Everyone's had a bad experience with an ex or an unfortunate meeting with someone online. It's best to put those disappointments behind you and not reference them on your profile. It can sound self-pitying and unforgiving. Instead, keep positive.
1. The headless woman pic.
On every dating site, there always seems to be at least one picture of a man standing next to a woman whose head has been torn off. Seriously guys. That's just not going to win hearts.
Kate Houston is President and Founder of trysweettalk.com, one of the only online dating profile writing services to leverage subtle, but highly effective, ad techniques so that dating profiles stand out and compete among the millions out there.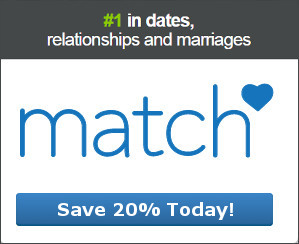 Share
29
JUL