Jump to:
eHarmony Discounts and Free Weekends
Match.com Free Trial and 20% Discount
Chemistry.com 14-Day Trial and 3 for 1 Discount
PerfectMatch 3-Day Trial and Discount
Christian Cafe 10-Days Free
Catholic Match 15% Discount
OKCupid
eHarmony is one of the most popular dating services (maybe even the most popular) and in the past has had two general types of promotions: free weekends and discounts on some of the subscriptions.
Subscription Discounts – Expire 12/31/2013
Save on a 12-Month eHarmony Subscription! Only $15.95/month (Promo Code : EHCODE12 exp. 12/31/13)
Canada Version:
Save on a 12-Month eHarmony.ca Subscription! Only $15.95/month (Promo Code : EHCODE12CA , Exp. 12/31/13)
See this page for more details to save with discounts on eHarmony subscriptions.
Free Events
Free weekends happen relatively often. These free weekends normally run from a Friday until Sunday but occasionally run longer, up to 10 days. For the recent history of see my post on eHarmony Free Communication Weekends.

Match.com, which is another one of the largest online dating sites, offers a few discounts and promotions although these are less advertised than many other sites. They offer a 3-day free trial as well as a 20% discount.
The 20% discount works on any plan you choose (which is nice since many promotions at other dating sites only work on the longer plans). I also believe that you can take advantage of both promotions (first the 3 days and then if you like the service the 20% discount).

Chemistry's promotions are in some ways similar to eHarmony in that they offer free weekends, although less frequently and almost always for three days. However, Chemistry offers one of the longest free trails around at a full 14 days. They also offer a subscription plan where you can get three months of the service for the price of one.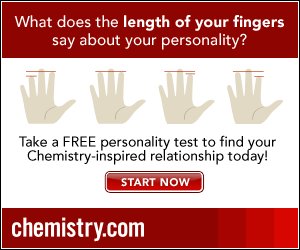 PerfectMatch is another great service that offers a mix of matched-based online dating with browse-based. It offers both of these service styles in a single site. PerfectMatch offers a 3-day free trail an discounts on subscriptions:
Christian Cafe offers 10 days free to every new member that signs up. As a matter of fact, getting the 10 days free in unavoidable if you create a profile. All you have to do is sign up and you have the next week and a half free.
CatholicMatch offers 15% discount when you upgrade to a paid membership. To get this discount you need to use the promotion code "CMDATE" when signing up for a paid subscription.
While this isn't technically a promotion, OKCupid is always free so it is an option to keep in mind!
---
Know of a promotion or discount I'm missing? Please let me know!