Overview
Tinder Is a location-based dating app that took the web by storm when it launched in 2012. The app was among the first to use a "swiping" feature whereby users swipe left or right on their devices to signify their interest in another user. Only when two people swipe right on one another are they matched together and able to chat. Within 2 years of its launch, Tinder was recording nearly 1 billion swipes per day.
Pros: The Tinder app is a lot of fun to use and sending the first message no longer feels like a high pressure gamble considering communication is only possible between matches. Mutual Facebook friends show up on profiles for added security and matches are made with people in the same vicinity to promote real world connection. The app design is clean and easy to use.
Cons: Tinder can feel a bit like a game and it's easy to get hooked on 'playing the game.' It becomes more about swiping profiles than actually connecting with that cutie you matched with. The app does not feature a landscape view, so if you are using an iPad and plan to use your Bluetooth keyboard you can think again. Also, Tinder Plus bases price based on age, making the costs twice as much for anyone over 28.
Main Features
1) Tinder Connects to Your Facebook: Don't worry, this doesn't mean Tinder will be posting on your Facebook wall. This dating app pulls on information to fill your personal profile, such as images, name, age, profession, and educational background. It also lists the pages you like and mentions any mutual friends you may share with a potential match.
2) Profile Photos: Photos are automatically pulled from your Facebook account with your current Facebook display picture being set as your main image on Tinder. You can easily remove these images and upload pictures from your camera roll or Instagram account. You can share a maximum of 6 photos.
3) Brief Profiles: Forget spending an hour writing your online dating profile. Tinder goes for a simpler approach: your name, age, profession, and education (as listed on your Facebook profile) are displayed under your main profile picture. Other users will see this information at first glance when they first encounter your profile. For anyone who decides to take a closer look, your profile can also display a personal message of up to 500 words. The Facebook pages you like give people a sense of your interests, and any mutual friends are listed.
4) Swiping: Swiping on a profile means showing whether or not you are interested in a potential match. In short, swiping left means no and swiping right means yes.
5) Super Like: By swiping up or tapping on the blue star icon, you can let someone know that they really stand out for you. When your profile comes up on their screen, they will see the blue star indicating you super liked them. This will let someone know they stand out for you and entice a connection. Free accounts get limited access to this feature at 1 super like per day.
6) Matches: In order for people to message one another, they must both swipe right on each other's profiles. In other words, you must match before you can connect.
7) Connect to Instagram: Users can now connect their Instagram accounts with their Tinder profiles. This helps people get to know you better by seeing the type of images you post to social media. An image is worth a thousand words, right?
8) Vicinity Matching: Tinder focuses on matching singles in the same general vicinity. You can edit your search results to reveal people from a minimum distance of 2km to a maximum distance of 160km. This is intended to promote connections within a relative social network and to make it easy for people to meet offline.
9) Search Settings: Aside from changing your vicinity radius, you can customize the your search results to specific sexes and ages. Choose to view men, women, or both sexes, and set your age range between 18 and 55+.
10) Discovery: Choose whether or not you want your "profile card" to appear in other user's search results. This is a nice option to have if you want to take a break from Tinder. You must include your "card in the stock" if you want to meet new people.
11) Notifications: Choose whether you want to receive notifications for new matches, messages, message likes, super likes, or in-app vibrations.
12) b>Unmatch: If you discover you are not a great match with someone after you have started speaking, it is easy to unmatch them. This takes away the ability to contact one another.
Paid Membership
Tinder Plus is boasted as the 'Next Level of Tinder,' with added perks that meet community demands on one hand and prices that cause controversy on the other. The controversy arises from the age-biased fees of this premium service. For one month, users aged 28 and over must pay US $29.99 whereas everyone under 28 pays US $9.99. The services offered to both age groups are identical:
1) Passport: Tinder Plus users can search for matches anywhere in the world. They are no longer limited to people in the same physical vicinity. This is great if you plan to travel or move to another city or if you are interested in long distance connections.
2) Rewind: If you accidentally swipe the wrong way on someone's profile, you can now 'rewind' to take a second look and correct your decision. Never lose a potential perfect match to mindless swiping ever again!
3) Unlimited Likes: Users are free to like as many people as they want. No more limitations preventing you from going like-crazy.
4) More Super Likes: Tinder Plus gives you more super likes each day.
5)Turn Off Ads: Enjoy an ad-free Tinder experience.
User Interview
Wendy and Kirsten are two 30 year old's who met with us to share their opinions and experiences with Tinder.
Wendy: We love Tinder. The only downside was I wanted to get away from Facebook a couple of years ago but had to sign up for an account again just to use Tinder.
Kirsten: Yeah, other than that it is a pretty great app. Everyone is using it these days and it's easy to meet up with people. If you're out in a new city you can just log on to Tinder and find somebody close by to meet up with. So It's good for meeting friends or building relationships.
Stephanie: Have you made any lasting connections through Tinder?
Wendy: I have been on many dates. They were fun but the people just weren't right for me. I'm usually speaking to a handful of people at all times, though, and I'm always been invited out for lunch dates.
Kirsten: Yeah, it isn't always the app that determines if you meet your next big love but the people you happen to meet. It's the same as if you were walking down the street. But you can get lucky. Personally, I was in a relationship for a few months with someone I met on Tinder.
Wendy: We have two other friends who met their partner's on Tinder. One of them is even engaged now.
Stephanie: I found that Tinder feels a bit like a game. Can you relate to this?
Kirsten: Wow, yes! It's so easy to just "play" Tinder instead of remaining connected to what it's really about, which is relationships and connection.
Wendy: Definitely. If you're not careful then it just becomes about swiping instead of connecting, and it feels like there is this endless stream of merchandise to choose from instead of viewing everyone as these individuals with so much depth.
Stephanie: After all of that, do you think you would recommend Tinder?
Kirsten: I think it's safe to say we both really enjoy using Tinder and there's a reason why it has become so popular!
Our Advice
There is nothing more frustrating than getting caught in a swipe-left-marathon and accidentally throw a possible perfect match into the void of rejected profiles. Tinder Plus gives you the rewind option to recapture that profile and change your answer. This perk makes the paid membership feel tempting, and we have to say we love that Tinder responded to this requested feature. Unlike okCupid and Plenty of Fish's premium packages, Tinder Plus seems to offer something of high value.
Since Tinder feels so much like a game, it is easy to get addicted to this app in the same way someone compulsively checks their Facebook profile. We found that turning off all notifications from the app meant it was not demanding our attention and it was easier to take back control over when to log on and participate. We advise you also do this (especially from the onset before you get addicted!).
To avoid getting locked into a swiping marathon, take your time while browsing profiles. There's really no rush. Take the time to read people's profiles to get a better idea of who they are and if you truly are a good match for one another. Then again, you can never really know until you meet, so if you match then don't be afraid to say hello first! Even though the pressure to connect is alleviated from the matching requirements of Tinder, it is still common for matches to sit at the top of your inbox without a single word being shared.
It's also noteworthy to mention that Tinder seems a more popular choice for people in their 20's and 30's, although there are people using the app who are in their 40's and above.
We suggest you give Tinder a shot. It is popular, fun, and it feels undemanding. People are generally looking for relationships on this app as well as short term flings. Just be honest about what you're looking for!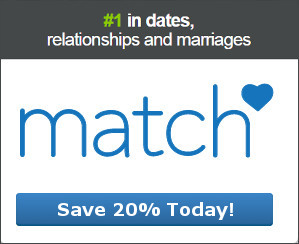 Share
29
MAY