Happy Valentines Day! . . .Or, as some people in my community joke, "Happy Singles Awareness Day!"Whenever this holiday rolls around, it can be a tough one for singles seeking a partner with whom to share those wonderful depths of intimacy. This cultural celebration makes astoundingly easy to draw a sharp contrast between the "haves" and the "have nots" of romantic relationships, but do we really have to be so divided?
For anyone feeling down about not having a special someone for Valentine's Day this year, I have some good news. First, online dating becomes a bustling pool of active fish as people become motivated to find a date for February 14th. This means your chances of finding someone to enjoy a fun night out are higher, even if it is due to cultural pressures! Restaurants, movie theatres, and downtown streets are all decorated to set the scene for a gorgeous evening of romance, which will give your date a special ambiance easily remembered.
I'll be honest, I'm not someone who feels particularly invested in Valentine's Day, but that doesn't mean I wasn't raised by a culture that does place significance over celebrating it. This also doesn't mean I refuse to celebrate with people who find this yearly celebration of love makes their hearts warm and their spirits giddy. I remember going on a double valentine's date with someone who I didn't yet know very well and two of his friends (who were madly in love). I didn't care about the valentine's aspect of the evening but it was certainly enjoyable to be out on a double date. What surprised me, though, was that one of the women from the other couple brought a rose for both me and her girlfriend.
The rose wasn't a gift that came from my own date, hilariously enough, but it was the first time somebody ever gifted me a rose on valentine's day. This is one of those traditional acts of love for this holiday, and even if I don't feel any need to celebrate Valentine's, this gesture nonetheless touched my heart in a way that has caused me to remember it year after year! It seems that being raised by a culture that tells stories of women receiving red roses on February 14th embedded a quiet little desire within me to be able to live the story out for real. I had no idea the desire was there until she handed me the rose and I found myself with a huge smile on my face. The point is, even if you or your date are like me and don't feel a strong connection and devotion to this holiday, being able to celebrate it together can still feel special.
Let's make the choice to see next Wednesday as an opportunity for love to blossom. There are plenty of individuals dreaming of a date for this night of the year, so put yourself out there and invite someone out. You never know if it might end up being the perfect match!
Even if it isn't the perfect match, or if you end up spending the night alone or with friends, let's relate to February 14th as a day to remind us of the importance of love as an internal force. No other person can make us feel in love. We can only love when we open ourselves to do so. When we love in the purest form, beyond attachment and rooted in acceptance, trust, and a celebration of authenticity, we are cultivating a deep power within ourselves. It effects the way we relate not simply with people romantically, but also with our friends, communities, our work, our bodies, and life as a whole.
Every moment is an opportunity for us to choose love, and Valentine's Day is no different. Let's choose to love purely and help to set this tone of unconditional love for every other day of the year. Valentine's is a beautiful expression because it reminds us to see the love that surrounds us.
What are your Valentine's plans? How do you feel about this holiday? Share in the comments!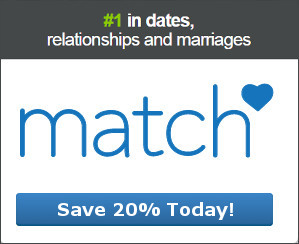 Share
7
FEB