Try the eHarmony Free Weekend, Dec 29th to Jan 2nd 2018
eHarmony is once again continuing their tradition of providing a free communication weekend as we start the New Year. For those in the US, you can try eHarmony for free starting on Friday, December 29th and it continues until the end of the day on January 2nd, 2018. You don't need a credit card to try out the free weekend – just create your free account and you'll be able to participate.
Signing up anytime before (or during) free communication will enable you to go through the communication process on eHarmony. Also, if you already have an account at eHarmony, you're also able to try the free weekend.
Click here to sign up for the eHarmony Free Communication Weekend
The Good of the Free Weekends
One of the best parts of the eHarmony free communication time, particularly at the beginning of a new year, is that there will be many new people joining. This means you should see additional matches coming in over the free time. In January, lots of people sign up for dating services for their New Year's Resolution and for a variety of other reasons, so even without free weekends January is a good time to see new matching on eHarmony.
A second good part of the free weekends, although it will sound silly since it's so obvious, is the ability to communicate! However, I think it's important to point this out because so many people will do something like the following:
Sign up (or sign back into an existing account) on Friday.
Look over their eHarmony matches and think about starting the communication process but do nothing.
Saturday or Sunday finally work up the nerve to contact one of their matches.
End the free weekend having contacted only one person.
I understand people who do this…heck, I used to be one of these people who approached online dating this way. However, if you decide to try the free weekend let me recommend that you try contacting as many of your matches as you can. Again, I realize this advice sounds so straight-forward that it seems like not stating, but having talked to so many people about this over the years, I know it's important to remind people of this.
The communication process with eHarmony takes time. There's back and forth between the individuals that won't allow you to be in a place where you're scheduling your first date in the first hour or so. The free weekend is helpful not just because it's free, but because it helps you get a handle on the communication process within eHarmony.
So my rule if you're logging in for a free weekend? Communicate early and communicate with as many matches as you can. Try to communicate with all your matches (gasp!) by Friday night if you can. If you're talking with someone and feel like it's not going anywhere or they're not someone you want to meet, that's fine! But better to communicate and know this than to not try at all.
The Bad of Free Weekends
You're probably already picking up on one of the "bads" of a free weekend: you only have so much time. My emphasis above in regard to being intentional about contacting people is based on the fact that you only have 5 days in this case. Of course, nothing will stop you from signing up to communicate beyond 5 days, but for many people, the whole point of the free weekends is to try to explore for…free!
In addition, while eHarmony is made to be free to communicate, this free time does not include every single feature that a paying member would have. The most important missing feature is that you won't see photos. Which does take away quite a bit from the process and I think eHarmony wouldn't lose much by including this feature (it's been this way for close to 10 years so I don't expect it to change).
One of the other features that aren't included in the free weekend is Skip to Email. This is a feature where when you see a profile that you feel a connection to, you can skip the eHarmony Communication process and immediately email one another. I don't see this missing feature as problematic as missing photos though. A part of the benefit of eHarmony is the communication process and how it helps start the conversation when you do get to emailing.
The final feature missing is Secure Call. This is a feature where you can call each other through eHarmony but not provide your real phone number to one another. Again, would it be nice if this feature were included in the free weekend? Sure. But missing it doesn't take too much away. Things have changed a lot since I started dating online (all the way back in 2005!) and in the last 10+ years, I've seen online dating from being suspicious of everyone all the time to people giving each other their phone numbers in the first or second email! I'm not saying that I think giving your phone number out in a first email is a good idea, but things have changed. If you make it through the eHarmony Communication process, you'll then be able to email one another any details you want (until the end of the free time). I'd assume one of the details you'd send one another would be phone numbers! So this missing feature isn't really taking much away.
But I'm Already a Member…This Isn't Fair!
What if you're already paying? Is this unfair since all the people who aren't paying are going to get to use a service you're paying for?
I suppose you could look at it that way. However, I look at it differently. One of the negatives I see in eHarmony when comparing it to something like Match.com is that you can't browse every member. Instead, you need to wait for eHarmony to provide you with your matches. If you've been on eHarmony for a month or two, you'll see that there are times where you're not getting as many matches as you used to. This can particularly be seen if you live in a rural area.
So, while it's true that other people are going to get to communicate for free, as a paying member you're going to see a lot of new people join. You might go from having only a few matches to a dozen overnight. I do get the complaint that you're paying for something someone else isn't, but I think if you stay on top of things and communicate with your matches, you have a better opportunity during the free weekends too. Plus, you get to see the photos which is something!
Keep in mind: the goal of paying for an online dating service typically isn't about what you're paying. It's about who you're meeting. Try to look at the free weekends that way: lots more people to talk to.
Good luck to anyone trying the free weekend and hope everyone has a great New Year!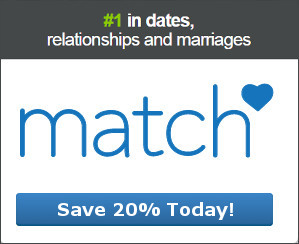 Share
28
DEC