It's holiday time again and that means more free communication weekends from e-Harmony. From November 22nd to the end of the day on November 27th
2017, eHarmony will enable all members to communicate with one another. The will be the first of, most likely, many free events from eHarmony in the next few months (assuming they follow a similar schedule to previous years).
What a great time of the year to look for your significant other. The majority of people are in a good mood. The holiday spirits are high. Perhaps you're headed to your family's and just know your Aunt is going to ask if you're dating. There are many motivators this time of year.
So here's an opportunity to try eHarmony. Know that it is a service that tends to focus more on long-term relationships and measures its success, at least based on their marketing, on how successful the service is in helping to create marriages.
The communication window is somewhat short, being 6 days, but you could communicate for free and that may lead to bigger things. You have nothing to lose other than some time and potentially a lot to gain. I say try it and let me know how it works for you. Have a happy holiday, enjoy some turkey, and good luck in your search for your better half, wherever that search may take you.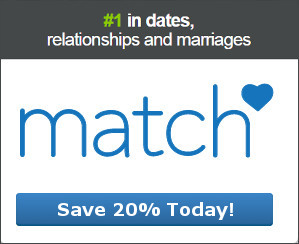 Share
22
NOV