Hello, I'm new here at datingadviceguy.com My name is Mike I'm going to be the (for lack of a better word) ginny pig to online dating using the guide and information found here at the site.
The first thing I have done is read the guide. I recommend this for anyone who is serious about online dating. It covers pretty much all the in's and out's of the dating world through cyberspace. This should be interesting for you as a consumer to watch me go through the process. I've been out of the dating game for some time now, and I am rusty, to say the least. Five years as a matter of fact. So I am going to rely heavily on this guide to aid me in my what I like to call adventures.
One of the first things that are recommended is that you test the waters first. Join a free site to see what it's like. After reading reviews of a few well know free dating site. I decided to go with OKcupid.com, and if you wanted to go with POF.com that is another site that will help you prepare for the paid sites. I'm going to jump in and create my profile. Using the guide I know what to do and how to do it. Here is a piece of the guide to help you understand what you will need to do, and what I'm going to do going forward with setting up my profile.
Step 2: Thinking About Who You Are and What You Like
Here you're going to need to think at least 10 words or phrases that describe who you are and some of the things you like. This may be more difficult than it sounds. If you have trouble thinking of things, concentrate on how you've spent your time over the last week. What hobbies have you pursued? Have you looked forward to watching particular shows or are you reading any interesting books? If you didn't have any responsibilities for the next week, how would you spend that time? Take the time to think about these things and write each item down on your piece of paper. You should have at least 10 items here. Don't stop until you have that many!

As an example, I would write the following items down for myself:
Homebody – my dachshund – video games – reading
Church -The Office – Blogging – computers
Steelers – Counting Crows – Digg.com – Philosophy – my job

Step 3: Fine-Tune Your Personal List
Look at your list. It's time to identify the areas that will best reflect who you are and remove the ones that aren't likely to help you find any dates. Review your list and underline any of the areas that you would like to expand on. I'd recommend at least two or three of the items. Be sure to pick the items that you think are most relevant to who you are and items that you can easily speak about. Next, cross out any of the items that you think won't help your profile much. Don't exclude anything that makes up the core of who you are even if you think it wouldn't help your profile! Right now we're just getting rid of some of the noise that could potentially clutter your profile (remember: brevity!).

From my list above, what I would end up having would look like the following:
Homebody – my dachshund – reading
Church – The Office – Blogging –
The Steelers – Counting Crows – Digg.com – my job

I've eliminated video games and computers because they're both a part of my life but by no means do I need them to be a part of the life of the person I meet. Additionally, neither of these areas is likely to help me have a connection with the women reading my profile. I also remove philosophy, not because it's a bad thing but because trying to make yourself sound smart or funny in your profile can be a turn-off and I want to avoid even giving the appearance of this.

I've decided that I'll talk about being a homebody (that I prefer staying in over going out) because it is a very large part of who I am. I'll also talk about my dog and my participation in my church because of the role they have in my life and then I'll talk about the musical group Counting Crows for a little extra insight into who I am. I'll also include some about my job as it will provide me a good opening to my profile.

Step 4: Making Your List into Dating Profile Text
Now I'll take each of these areas that I've identified and I'll incorporate them into the beginning of my profile by writing out a rough draft. Here's what I would end up with:

Hello! My name is Brad and I'm a software developer in the Pittsburgh area. I work on an application that uses statistics to catch people stealing supplies so it's a very interesting job. I have a miniature dachshund named Brownie who is a ton of fun. I'm something of a Netflix addict and really enjoy getting comfortable in the evening and watching a movie or catching one of my favorite shows (like The Office or Modern Family!). I'm also very involved at my church and really look forward to getting together with my friends for our small group every week. I am a quiet person and much prefer intimate settings over a loud bar or club…unless I'm going to see something like a Counting Crows concerts (who I've seen far more times than is reasonable). Aside from that, I really enjoy reading, blogging, browsing Digg.com, and watching the Steelers.
As you can see there are great examples of how to set up the profile, and although I provided the main chunk of setting up the profile I still highly recommend that you read the guide to get the full theory.
The guide is very helpful when it's time to create your online profile. I encourage you to read page 26 through 34. This will walk you through how to set up a profile that is not only honest but helps you put your best foot forward, and represent you in the best light. So for the next few months, I will be sharing my dating adventures with online dating using this guide exclusively. I will share my learning experiences along with my highly anticipated success. Let's hope that the latter is correct.
I do feel confident that by using this guide I will achieve success with hard work and dedication. I hope you enjoy my posts!
Mike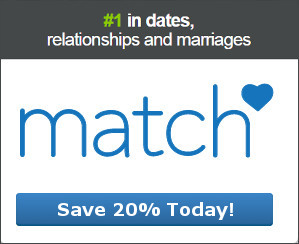 Share
4
JUN