Big dating websites often market themselves on their high number of active users, which is appealing precisely because it ignites a sense of confidence that your search for love will be successful. However, what if too much choice puts strain on your search rather than aide in its success? The fact is, the more profiles that are on a database, the more time and effort required for you to sift through and find someone who seems to be a possible match. Thankfully, an array of niche sites have been developed and are now thriving, making it easier for people to join specialized communities that are relate-able and set a common ground for people to connect over. Below is a list of websites to get you grounded in the world of niche dating.
By Age
The following websites cater to individuals looking to connect with others of a particular age frame. While it is common to find dating sites designated for singles interested in meeting others of the same age, there also exist websites that acknowledge the popular attraction of dating outside one's age group.
40+ – www.Over40AndSingle.com
50+
www.50YearsPlus.com
www.OurTime.com
Dating with age gaps – www.AgeMatch.com
By Lifestyle
The lifestyle niche is one that I always felt to be the most useful in creating strong connections with others via online dating. Connecting over something as basic and significant as lifestyle, whether this be dietary practices, spiritual beliefs or a natural tending towards conscious living amongst others, is highly useful in determining compatibility. The lifestyle of our partners is a strong influence on our own course of development, and so if you have been looking for someone who shares in your practices and will grow with you in these respects, the following websites may be useful to you.
Vegetarian
www.VeggieDate.org
www.VeggieFishing.com
Culturally Progressive
www.PlanetEarthSingles.com
www.GreenSingles.com
www.EthicalSingles.com
Farmers – www.FarmersOnly.com
Christian – www.ChristianMingle.com
Buddhist – www.DharmaMatch.com
By Interest
Whether you are enticed by a romance built around scientific discourse, reading books by lamplight, felines or clingon mating rituals, there is a niche site for your personal interest or obsession. These websites encourage participants to speak in depth about their knowledge and passion of the relevant theme, which means profiles generally carry a specific focus that goes deeper into detail than the vague generalities spoken to on theme-less dating websites. Furthermore, icebreakers for initiating first contact are much easier when you already know something specific that you both love.
Books
www.AlikeWise.com
www.ReadingPassions.com
Cats – PURRsonals.com
Star Trek – www.TrekPassions.com
Science – www.SciConnect.com
By Health Condition
There are individuals who live an experience unique to a particular health condition. Some may find a great deal of understanding exists in a relationship with someone who lives through the same condition, adding depth to communications, and bringing together similar experiences of the world and being.
Disabilities – www.Dating4Disabled.com
Mental Health Issues – www.NoLongerLonely.com
Cancer – www.CancerMatch.com
Hearing Impaired – www.DeafPassions.com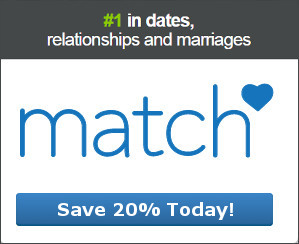 Share
7
NOV