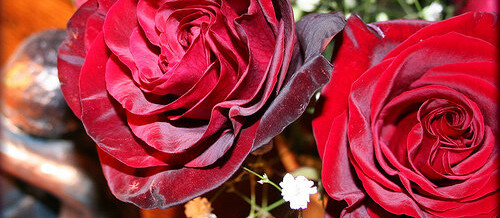 Even if you are single by choice, Valentine's Day can be a rather depressing day if you are spending it without a partner. It is hard to escape all the displays of red and pink cards, and difficult to ignore the advertisements for special gifts and dinners without feeling a little lonely and left out. However, you don't have to resign yourself to feeling low as you approach the 14th of February. Read on to find out how to survive Valentine's Day as a single person, and discover some compelling reasons to feel positive and happy at this time of year.
1. Local Events
Find out if there are any local events for single people. Given the amount of people who rebel against Valentine's Day, you will often find organized nights at bars and clubs where single people can get together and enjoy hiding from the tackiness of the hearts and flowers in the outside world.
2. You're Not as Alone as You Might Think
Consider that although you are without a partner, you are not alone in one very important sense. Indeed, an estimated sixty million people worldwide will also be single on this holiday. In addition, think about the fact that many of them are probably perfectly happy on Valentine's Day and that plenty of them think it is a rather pointless commercialized holiday. The displays of cards and gifts in stores may feel like you are a lone single person in a sea of happy couples, but this impression is inaccurate.
3. Friends and Family
Decide to celebrate love and companionship in a different way when Valentine's Day arrives. Organize a dinner with your family or your best friend, or go out for a meal and drinks with a group of single people you know.
4. The Benefits of Being Single
Spend some time thinking about all the benefits that come from being single, and realize that entering into a serious relationship means sacrificing these benefits. When you are single, you have your own space, you can generally plan your time according to your own desires, you do not have to answer to anyone for the decisions you make, you are free to date and pursue many different kinds of new people, and sooner or later you will probably experience the butterflies and excitement that comes with falling in love again.
5. Single Doesn't Mean Undesirable
onsider that even though you are single at the moment, there is probably at least one person out there who would love to be with you (whether you would reciprocate those feelings or not). Being single does not mean that you are undesirable or unsuccessful.
6. Treat Yourself
If you can't spend time with friends or family on Valentine's Day this year, make sure to find other ways to entertain yourself. Treat yourself to distracting hobbies that you enjoy, such as reading fiction or watching your favorite TV show.
7. It's a Corporate Holiday
Realize that contemporary celebrations of Valentine's Days are pushed on us primarily to help companies get rich from sales of quickly eaten chocolates and quickly forgotten cards. If nothing else, being single on Valentine's Day is saving you some money that you can spend on something much more significant and enduring.
8. Be Intentional in Who You Spend Time With
On Valentine's Day and the days surrounding it, avoid spending time with the sort of people who are likely to engage in nauseating bragging about the expensive and romantic gifts they are about to give or receive. Instead, gravitate towards people who think that Valentine's Day is no big deal, or people who are single as well.
9. There are Bigger Things to Celebrate
Note also that many people who are deeply in love nonetheless choose to reject the cliches and forced sentimentality of Valentine's Day. Plenty of couples think that dating anniversaries and wedding anniversaries are much more significant, and avoid trying to cram themselves into a packed restaurant on the 14th of February.
10. Motivation for the Future
If you are unhappily single on Valentine's Day, try to see this as motivation to give new ways of meeting people a try. I am a big proponent of online dating (as I make clear on this site) but I refused to use online dating for a long time. Only when I was truly miserable in my singleness did I finally decide to give it a try. The unhappiness of being single eventually led to the happiness of being in a relationship after using online dating!
If you are realistic about what Valentine's Day involves and if you do your best to concentrate on the fact that being single on Valentine's Day does not say anything important about you as person, you can treat it just like any other day (or turn it into an even better day). Still, if all else fails, you can look forward to the days that follow, when you can pick up lots of luxury boxes of candy for seriously reduced prices!
Photo of Roses by Lida Rose via Flickr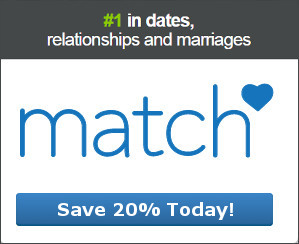 Share
10
FEB