If you've been a reader of my site or if downloaded my free online dating guide, you know how important I think it is for you to have a solid dating profile.
Because of its importance, I do my best to walk people through how to create their own profile in my step-by-step profile creation guide, but sometimes people want (or need) something more than this and that's when I recommend my friend Kate at trysweettalk.com.
Kate contacted me to let me know about an interview she did recently and I wanted to share this since I think it give you a good overview of her approach and I think there's a lot of good information here:
For a short video, there's a lot of good packed in there and I particularly like the idea of storytelling over describing as well as the idea to stand out as opposed to fitting in (and I think a lot of us do start our first profile out by copying someone else!). I hope you enjoy the video and I highly recommend Kate if you're looking for some professional profile help.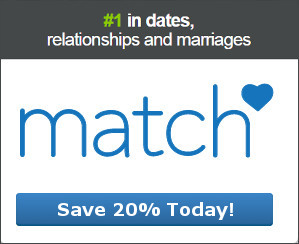 Share
13
JAN