For the second time, eHarmony is having Free Tuesdays. Last time was in October and it wasn't clear during that event when these free weekdays would be happening (or at least not clear to me).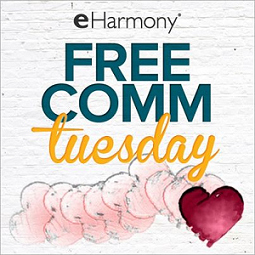 Sign up at eHarmony to try the free event
This month though, I received a list of when the free Tuesdays will be occurring:
December the 4th (sorry – I missed this one!)
December the 11th
December the 18th
As I discussed in October, the free weekday events have good and bad things going for them. They provide less time to communicate at a single point which isn't great. However, if you can get some conversations going, you can continue you them each week throughout the month. For those readers who have participated in both types of events, I'd love to hear which event type helps you get to first dates better.
Also note that these free events are only from 3PM to 11:59PM local time. This means you can't pop on in the morning and send out some communication to get the ball rolling while you're away. It also means that you will want to be rather aggressive in responding to the communication you do get on Tuesday evening! The rest of the week can be devoted to deciding on who you'd like to contact but Tuesday night should really be a sprint of getting to know someone rapidly…assuming of course you want to get to a first date quickly. If you're prefer to take things slowly, then the eHarmony Tuesdays may be better than the free weekends for taking your time.
One final point on the free Tuesdays: these events, like all free events, don't include photos or skipping the communication process (jumping right to email). Also, if you don't have a free account at eHarmony, you'll want to sign up ahead of time. This is because the sign up process can take an hour or more, plus once you have a free account, eHarmony will email you as these events happen in the future.
Sign up at eHarmony for the next Free Tuesday.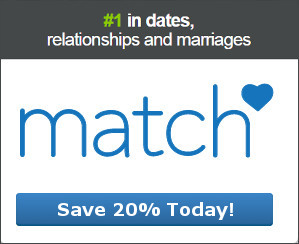 Share
9
DEC