This is a guest post from Tom, a reader who found success using tips from this site but then built upon that success with ideas of his own (an approach I hope many of my readers take!)
January 2010 I just got divorced a few months earlier, my financial situation was horrible, and I was a failure at online dating and with women in general. I spent the last Christmas ALONE. No woman, no family, and no friends to hang out with. How's that for miserable?
October 2010 – I was succeeding and having fun with online dating. I was comfortable going on dates. I had no more feelings of nervousness, and I had no problems with keeping a stimulating conversation going. I became confident knowing that I brought as much to the table as my date did. If things didn't work out, it was no skin off my back.
Later that month, I went on a first date with a fantastic woman who ended up becoming my wife. Our story is nothing short of magical. I was just trying to fulfill a quota, and she was just going to meet me to prove that we had nothing in common.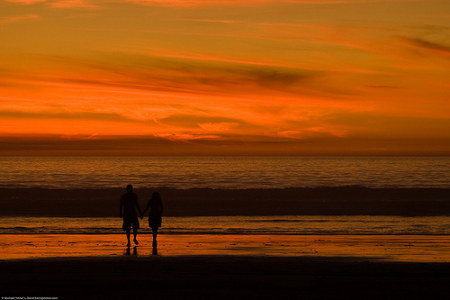 We were two very different people. She was a social butterfly and loved alternative music while I was somewhat introverted and enjoyed being physically fit. She was Caucasian. I was not. Despite our drastic differences, we clicked as soon as we met. We didn't have much in common, but we had great chemistry. She got my sense of humor, and I got hers. People see us together, and they want what we have. She has a smile that makes me melt, and we are a pair like two doves.
I could go into more detail, but I'm here to help you not bore you to death. What I'm going to share with you is my story of how I succeeded at online dating and the methods I used.

Picking Myself Up Off the Ground and Setting a Dating Goal
After going through my most brutal holiday season, I was determined to be a dating success, so I set a goal of going on a date with (not sleeping with) 30 different women in one year. Dating 30 different women seemed like a very achievable number for me, and I would learn a lot about dating in the process.
One day, I was browsing the Internet when I stumbled upon Brad's Online Dating Guide. I decided to read it and found it very useful. In the guide, Brad talks about being yourself, and he gives you a few simple techniques to help anybody succeed at online dating. These are techniques that you can use regardless of what type of person you are (e.g. extroverted or introverted). Don't worry, he doesn't tell you to wait three days before calling someone, play hard to get, or act mysterious. If you're having trouble with online dating, I strongly suggest you give it a read.
I incorporated many of Brad's principles, and I would like to add a few of my own. I truly believe you can succeed at online dating if you follow his guide. Some of my added tips may already be mentioned in Brad's dating guide.
Use multiple online dating services At the beginning of the year, I was using Plenty of Fish, OKCupid, and even Facebook. By October 2010, I was cutting it kind of close. I had gone out with 20 women and had only 3 months to go, so I signed up for a Match account. The more online dating services you use, the more potential women there are available for you to date.
Spend time writing (and re-writing your profile) What makes you different? Maybe you're an extremely attractive person (or at least photogenic). If you're not, then a great profile can make you look more attractive.

People are busy and have short attention spans, so if you have a lengthy answer to a question, I suggest you break your answers up into small 2-3 sentence paragraphs making it easier for your potential mate to digest.

If you're not getting the amount of responses you want, keep tweaking your profile until you do. My profile was a huge selling point for the women.


If you don't get a response, send ONE more message Messages from men flood women's inboxes and yours might have accidently been skipped. Whatever the reason, give the person one more chance and send another message.

I did this to my future wife when she did not respond to one of my messages. I sent another message, and she responded. She told me a few months later that she actually ignored my message on purpose to try to get rid of me, but I was persistent. I didn't know I was being persistent. I was just going through the motions.

If I didn't send another message, we would have never met let alone have gotten married. Now if you don't get a response to your second message, move on. No matter how good looking or interesting the girl may seem, she is just one out of several million girls in the country. You'll find another one.


Send messages to 3-5 DIFFERENT women each day Doing this gets you more comfortable with approaching women online. You are a man, and it is your job to approach women. Being online is no different, but it does take away the embarrassment of rejection. You also know that every woman on the site is single.

Every now and then, a woman will approach you first with a message, but 9 times out of 10, you'll have to initiate contact. You'll find it difficult to type something in the beginning, but you'll get the hang of it.


Read and ask questions about a woman's profile Sending a message that asks, "Hey, do you want to go on a date?", just doesn't cut it. If you're having problems with what to say in your message, try asking a woman questions about her profile. Doing this means that you are interested in getting to know her, and you're not interested in just hooking up.

In your first message, don't type any more than 3-4 sentences You don't need to waste your precious time on a girl who may not even write you back plus anything more than that sounds a little creepy to them. Ask them a couple of open-ended questions that take more than one word to answer. Volunteer a sentence about you and click send.

Escalate the "relationship" by the 3rd message You are not on the dating websites to make pen pals. That is what I said to my wife on Match. Ask for a phone number by the 3rd message. Women are approached by tons of men constantly, so they have their guard up for creepers. If they don't feel comfortable giving you their number, ask them for their AOL or Yahoo Instant Messaging Screen Name. Little steps lead to big steps.
Did I Ever Reach My Goal?
Did I date 30 different women before the end of the year? No. The woman who ended up becoming my wife was girl #21. I went on a date with 2 more women and stopped. I did not want to lose the woman who would become my wife. We married each other on our 2 year anniversary of when we first met, so I would say that I did reach my goal.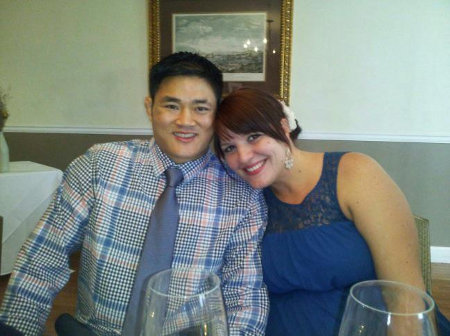 Tom N. is a Freelance Web Designer in Atlanta and lives with his wife Julie.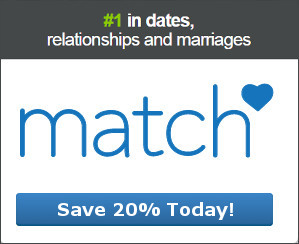 Share
3
DEC