With many online dating services, the biggest benefit the service offers is in the quantity of members you are given the opportunity to contact. However, eHarmony concerns itself with providing you with what it calculates as the best quality matches (see my article on How eHarmony Works for more on this).
Having had some recent conversations with readers on having success with eHarmony, I wanted to discuss how I recommend who you should be contacting. This article is really meant for those people who are struggling to have success with eHarmony: if you're already finding your way to first dates using eHarmony, then I'd say keep doing what you're doing.
For others who are having trouble finding success with eHarmony, I feel that a more open approach to contacting (and responding to) people can help get the ball rolling.

Who Should I Contact (or Respond to) on eHarmony?
None of what I'm going to suggest is earth-shattering so let me explain why I offer this advice: as with anything, using a service like eHarmony takes some "getting used to". In the beginning, you might feel uncomfortable on moving things to the next stage, you might be unsure of what questions to select to send to them or you might have no idea what to do once you reach open communication.
Because of that, I recommend an approach that will hopefully enable my readers to gain comfort using the service more quickly by exposing themselves to more opportunities. The unique approach of eHarmony, limited but high-quality matches, can be wonderful but it can also limit the amount of experience you're getting, especially if you're being too selective in the beginning.
An Approach to Being More Open
In the beginning when I used eHarmony, I only contacted a very select group of women and was having no real success (I wasn't even having first dates!). Later, when I was having success, part of that success was because of a more open approach to who I contacted. The new approach helped me realize what was really important to me since I was meeting more women and it also helped me get more comfortable.
Here's the approach I ended up taking and what I recommend today:
If I was attracted to them physically and I thought they had an interesting profile I would contact them (pretty obvious)
If I was attracted to them but didn't find their profile interesting, I'd still contact them. This is not all that difficult to do and I imagine most of us already do this!
If I wasn't attracted to them but I did find their profile interesting, I would usually contact them. This was harder than #2 since attractiveness can make us forgive a lot that's lacking in other areas. Still, I went out of my way to be open and met women of all types, not just those that caught my eye.
If I wasn't attracted to them and I didn't find their profile interesting, I would occasionally contacted them. The one exception was that if I had zero dates on the horizon, I would be more inclined to contact them.
I suspect most people follow #1 and #2 but are far less inclined to consider #3 and #4.
Eventually, as you have success, you can become stricter on whom you are contacting. However, to enable yourself to have more experience using the service (and hopefully more success down the road because of that), I recommend being as open as you can about who you communicate with.
What About Matches with No Photos?
Keep in mind that the people using eHarmony can be quite different than those on other dating services. Many are looking for long-term relationships. Many others are new to online dating and use eHarmony because it helps guide them through the process. Many others will likely value the idea of a personality matching system and for that reason may withhold their photos because they don't want to be select for their looks. eHarmony is also one of the few services that support allowing your photos to become visible only after certain stages.
For all those reasons, I think a missing photo is not a good reason to skip contacting someone. More than with other services, I don't believe a missing photo means there won't be attraction. I think in many cases a missing photo is more about who the people using the service are and not about how attractive those people are.
And if you hate this advice, but at the same time you aren't having success with eHarmony today, remember this: contacting some of these people is more about improving your ability and comfort in using eHarmony. Don't judge every person you contact (or respond to) under the microscope of "Can I marry this person?" It's a little early for that kind of thinking if you're still struggling to find first dates using the service.
It's also great to have a more open approach because when you give more people a chance, you might surprise yourself with what is really important to you!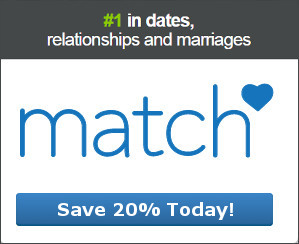 Share
15
OCT