How should you handle a situation where you have chemistry with someone in online dating but something prevents them from meeting you in the short-term? Often this might be because of the situation I'll discuss now: when someone you communicate with wants to communicate with you but won't go on a date because they are going on dates with someone else already.
Here's one reader's situation:
I met a woman with online dating who I'm very interested in. I messaged her and got a quick and friendly response back. On my second message I asked her out. She replied that she just started seeing someone else 2 weeks earlier, and she's just not comfortable dating multiple guys, but that she was interested, and would like to stay in contact.

I figured sure, why not. Since then I've gone on dates with two other women, which were not successful. In the meantime, this woman who I'm really interested in has messaged me every day. Her messages are cute, funny, and thoughtful, so I really believe her interest is sincere. It has been one week since I first made contact, and now I'm wondering where I go from here? Do I be patient and just see how things end up, or do I push for a date?
Is Patience a Good Approach?
If you're in this situation, I feel that patience is fine as long as you continue to date other people. If being patient meant only talking to this one person who can't currently date you, I'd say don't be patient! But, as long as communication with others continues to happen, I see little harm in sending each other occasional emails.
As time goes by, pushing for a date might make sense…especially if you feel tired of waiting and just want to move on. However, I think it might be easier to push the person to recognize that in online dating, going on dates with multiple people isn't infidelity. So I wouldn't recommend saying, "Stop seeing that other person and see me instead", but would instead recommend something like, "Keep dating that other person but meet me for a coffee".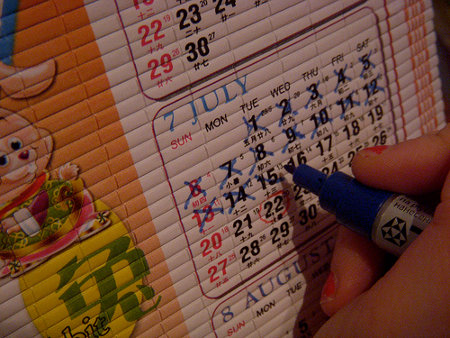 Discussing Where You Stand
I would say it's good to be open about where you are at from time to time. Every few weeks I think it's healthy to say something like, "I really enjoy talking to you but I'd still love to see these conversations turn into something more substantial. I'm curious where you're at with so-and-so and if you think there's a chance we might be able to meet in the future?"
I wouldn't be aggressive – just make it clear you'd like to know where you stand. This should be a safe way of reminding them that you're looking for more than a penpal. Sometimes staying silent for too long on where your relationship is at can make it very awkward to bring up, so I'd make sure they never forget your primary goal: dating them.
When Patience is a Bad Idea
Having said that, there are situations where patience is a bad idea. If you end up allowing the desire to hold out for this one person prevent you from having success with other people, then it's a bad idea.
This isn't limited to totally avoiding dating other people. It could also be a situation where you're not really giving other people a chance because you're secretly holding out, hoping to win this one person over. If you start to find excuses to not meet other people or if you find yourself not giving other people a fair chance, I think holding out for that one person is a bad idea. You never know if they'll come around and may end up missing a lot of great opportunities!
Talking About Other Dates
You might be tempted to talk about your other dates with the person you're "waiting" for. This is a personal call, but I'd recommend against this. I know it can be an opportunity to show them that you might not be available forever, but it seems to me there's a risk here of becoming "buddies" and then never being able to break out of that "friend zone".
I do think it's good for them to know you're going on other dates as they shouldn't assume they can take all the time in the world. But, personally, I wouldn't dive into details of those dates.
When It's Time to Move On
If you need to concentrate on communicating with others, just let them know that. I wouldn't try to put an ultimatum out there or be aggressive or act hurt. I'd keep it simple, something like:
Hi So-and-so, this is a hard decision as I really enjoy talking to you, but I'm finding myself very distracted by our conversations and it's preventing me from meeting other people. Since there's no guarantee we'll ever meet, I feel like it's best for me to concentrate on meeting other people. If you're ever free to date others in the future, please let me know!
Now, don't do something like this if you're bluffing. If you're able to meet others while talking to this person and want to keep communicating with them, then keep talking to them. However, if you feel you need to move on to give yourself opportunities for success with other people, this is the approach I would take. Too often I hear from people who burned bridges when they lost patience…and that's not helpful to anyone!
---
So, to re-cap, I think patience is fine as long as being patient doesn't prevent you from meeting other people. I think the key is to make sure your efforts are getting you to first dates. If you're putting all your efforts into a guy or girl who is dating someone else, that sounds like a potential waste of time.
10
SEP
Share