If the prospect of going on a first date makes you feel the same as the thought of going to the dentist, there are plenty of ways to relax. Here are 10 tips for how to beat those pre-date nerves for your first meet-up.
Choose an outfit you feel comfortable in
When you're on a first date, the last thing you'll want is to feel self-conscious about your clothes. A new outfit could boost your confidence, but you'll need to make sure that you're comfortable no matter what you're wearing.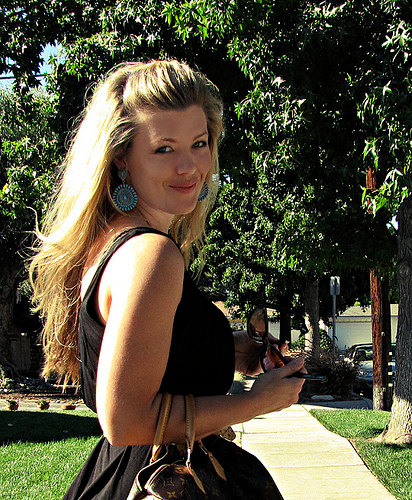 Do something to expel energy
Nerves can be exacerbated by having too much pent-up energy, so try doing something to get rid of it before you meet your date. Go for a run, clean your house or just put on some loud music and jump about. Just make sure you don't wear yourself out too much before it's time to leave!
Talk to a friend
Talking to a friend will help you calm down if you're nervous, and they can also give you advice on your outfit or conversation topics. You could also arrange to meet up with a friend immediately after the date for more support.
Tell yourself you're only meeting a friend
If you eliminate the idea of your meeting being a "date", it can really help you calm down. Tell yourself you're just meeting a new friend – no risk, no problem!
Do yoga
Meditation and yoga are great for helping you retain a sense of calm before your date. Simple breathing exercises can still your nerves and put you in the right frame of mind to face the new situation.
Alcohol!
If all else fails, a glass of wine or a quick shot of whiskey will dispel the first-date nerves! Just don't overdo it – turning up to a first date drunk will ensure there won't be a second one.
Take a nap
If you're asleep, you won't be worrying about your outfit/hair/what to talk about with your date. Just don't fix your hair or make-up before you fall asleep, because you might wake up matted and smudged!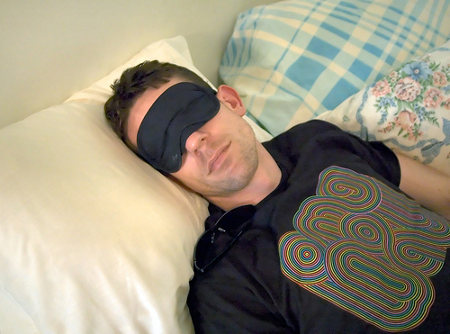 Go after meeting friends
By arranging to meet friends before going on your date, you'll be able to distract yourself and take the edge off the nerves. Your friends will also be able to boost your confidence and give you advice before you go.
Think of what you'll enjoy
Even if your date turns out to be a disaster, there will more than likely be something you can get from it. Whether you're seeing a movie you really wanted to see or dining at your favourite restaurant, pick something to look forward to and focus your energy on that instead of the nerves.
Think of some cool conversation topics
You can expel any nerves and avoid awkward silences later on by planning some cool conversation topics in advance. Make sure to think of some good questions to ask your date so they can get involved too.
---
First dates are all about having fun, and nowadays, it's never been easier to meet someone. Dating websites such as
http://www.jazzedfreedating.co.uk
contain more information about how to get started if you've found inspiration from the tips on this page.
This article is a guest post by John who is a friend of the site. If you would be interested in writing a guest post please feel free to contact me.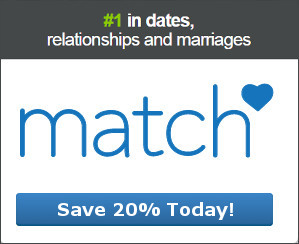 Share
6
AUG