The internet has deeply affected the lives of the majority of the planet since its conception twenty years ago. It is slowly and steadily changing the way we shop, the way we collect information, the way we communicate and generally how we conduct and organise our lives. Even dating has shifted online, with more and more people signing up to online dating sites such as http://www.eharmony.co.uk every day. Here are ten ways the internet has transformed the way we date: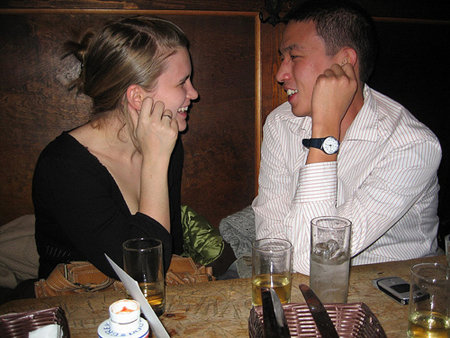 1. Opening Up a Database of Singles
The internet gives singles instant access to an enormous database of other singles, bringing all of those who are looking for love together in one place. This is good news for those who believe in soul mates, as it is now possible to easily search the whole world – or at least the majority of it – for 'the one'.
2. Finding Who You'll Love – Not Who You Like the Look Of
Many online dating websites now have advanced matching systems that put like-minded people together. This places an emphasis less on looks and more on personality – avoiding the dilemma of being attracted to someone for the wrong reasons.
3. Giving You More Choices
The Internet has also given us the ability to sort and filter for ourselves, letting people select the criteria that they're looking for – whether that's age range, location or faith.
4. Niche Sites for Dating Types
There are so many dating sites around now that you'll find one for just about anything – dating for farmers, dating for tall people, casual dating, relationship websites. This filters your search down even more, meaning you're already choosing from a like-minded bunch, such as Indian dating online at eHarmony.co.uk.
5. Information Availability
The fact that information is readily available with just a click of the mouse means that a lot of dishonesty has been removed from the dating scene. It's easy to check up on people now using social networking sites – you can verify their information so easily it's never worth lying about anything when it comes to dating.
6. The Relationship Status
The Facebook relationship status has been revolutionary. A relationship doesn't become official now until it's listed on Facebook. This is another way the internet has made the whole business of dating more open and honest – no one can easily lie about whether they're single or not.
7. Confidence Behind the Screen
Online dating, and online communication in general, has given those who lack confidence an easy way to meet and talk to new people. This is ideal for those just getting back into the dating world, or dating at an older age, for example.
8. Fitting dating around a busy lifestyle
The internet helps many people fit dating around their busy working schedules – it can be quick and straightforward to organise when it's all done online!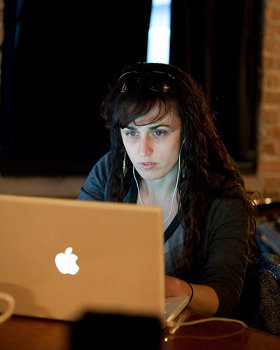 9. Plenty more fish on the web
Relationship knock-backs are now a lot easier to deal with as the common expression 'there's plenty more fish in the sea' really is true. So many people use online dating sites that it's much easier to line up new dates, whatever your situation.
10. No more time wasters
Finally, the online dating process means that a lot of the pre-amble and time wasting is removed. By the time you actually meet someone, you'll already know quite a lot about them and will probably have gauged whether they're right for you or not.
---
Online dating has many benefits and is certainly changing the way the dating world works. If you've not used dating sites before, you may want to start thinking about trying them out, as this really could be the future.
This article is a guest post by John who is a friend of the site. If you would be interested in writing a guest post please feel free to contact me.
9
JUL
Share