As frequent readers know, I'm a big advocate of meeting early when using online dating. I won't get into all the details here but if you're interested on why I feel this way you can check out my article on the first date or my post titled With Online Dating, Meeting Matter.
So I recommend meeting early…but what should you do if you communicate with someone that seems great but they are unable to meet in the short-term? Here's an example from a reader:

Recently I've started to talk to a guy on eHarmony who I really like and I think he's interested, too. He actually asked me to meet him and I want to be excited, but I also don't want to be disappointed. My issue is he just left for vacation and we are planning on meeting at the end of the month. Three weeks seems forever away. Any advice?
Enter Mr. Unromantic
The advice I gave her and what I'd offer for situations like this isn't horribly romantic. However, I found it effective for me and it is this: continue to look to date other people. Keep your emails going. Contact (or respond to) new people just as you have been.
I recommend this because I was also in a situation where I waited a month to meet a girl and I put all other communication on hold until we met. I was excited and I thought it was the "correct" thing to do. Then when we met, there was no chemistry and she revealed that she had lied about a few things in her profile. I felt horrible! Not only was she not what I had hoped for, I had spend the last 4 weeks not talking to anyone else at all and basically had to start from scratch.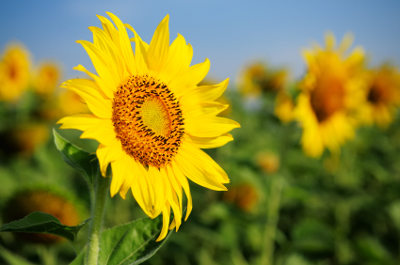 I've talked to a lot of people who don't like this advice. It's not very romantic: they envision a wonderful story on how they just knew they were meant for each other from the very first email. Why would they contact other people when they've just had an email from "the one"?! Unfortunately, it seems that many people who go in with romantic daydreaming like this are also the one's who are the most crushed when things don't work out. I think romance is great. I just worry that it's misplaced when it's built on five short emails and a promise to meet for coffee.
Other people don't like this advice because they see themselves as something close to a cheater if they are planning a date with someone but then continue to look for other people to meet. I think this feeling is especially strong for people new to online dating who are still using what might be called a "traditional dating approach".
Just keep in mind, it's not cheating or deceitful to look for other dates. Again, I've made this argument plenty of times here so if you want to see where I stand in detail, check out my article on Dating Multiple People (and Why You Should be Doing It). I lay out my ideas there but I still suspect that a few bad first dates does more to convince people to abandon this thinking than I'll ever be able to!
My response to her ended with something like this:
So my advice is that up until the point that you meet, you need to continue communicating with other people. Even after you meet, until you're feeling strong that he could be "the one", you need to be open to the other matches eHarmony is giving you. I imagine this will make you feel uncomfortable because you suspect you will really connect with this guy but it's still what I would do in your situation. It's not only good because things might go wrong, it's also good because it gives you a distraction so you're not always thinking about him over the next 3 weeks.
Being Excited is Good!
All that being said, I don't want to discourage people from feeling excitement when they find a potentially great match. I think it's wonderful when you're excited about a possibility. I just experienced a lot of excitement myself when I was dating online that didn't go anywhere. Honestly, almost every first date I went on was exciting…but I only ended up marrying one of those women!
So excitement is great and I encourage it. Just don't allow first-date excitement or romantic daydreaming to prevent you from looking for other first dates.
18
JUN
Share