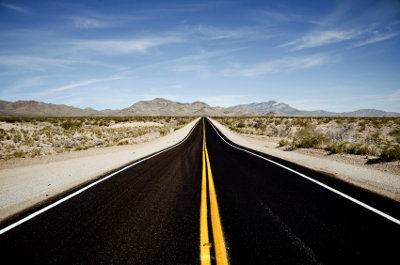 From time to time, I have conversations with people who find something odd when they use niche dating services: many of the people who contact them live very far away. Often, these people wonder if this is some type of scam or, if not that, they wonder if they're doing something that's attracting this long-distance attention.
For example, a reader recently wrote me with this question:
I'm 60 and am having dating success using niche dating services for seniors. However, I live in the Midwest and receive messages from men as far away as California, South Carolina, etc. Of course they all say the divorced/widowed. None of their messages are inappropriate. Why do men contact someone who lives so far away? I get a ton of them.
Why Niche Dating Services Attract Long-Distance Relationships
I'm never surprised when someone contacts me and says they are getting a lot of long-distance communication when using a niche dating service. I think these services are attractive for those not discouraged by distance and I've even suggested them myself when discussing the best services to use for long-distance relationships.
I feel there are two main reasons that niche dating services lead to long-distance communication:
1. Priorities
Frequently for people who date online, their priorities in finding someone to date would look something like this: attraction then accessibility.
That is to say that often we want to find someone we are physically and mentally attracted to but also who we can meet and spend time with easily. I fell into this group when I dated online and I know that I found even having to travel an hour to meet a bit discouraging.
There is a second group of people, though, who would have priorities that look more like this: attraction then X, where X is whatever quality the niche dating service covers. It might be based on age or religion or hobby or life stage or whatever else you can think of. The important thing for these people is the opportunity to meet people of a like interest.
This second group will find niche dating services attractive because they'll already be finding a big part of what they are looking for with every person they communicate with. Distance can be far down their list of priorities and so they'll be more inclined to communicate based on the person, not their location.
2. Less Options
With services geared just towards one group, there are normally less people to choose from. Sometime a lot less. People who join these services may know that this will be the case while others will only learn as they begin to use the service.
I believe that fewer options forces people to examine their priorities. Even people who join these services planning to date only people close by may find that their priorities change (and then they end up in the group of people I described in the previous section). Having fewer options can force your hand in deciding what is really most important to you.
In other words, I think niche dating services are attractive to people who have prioritized distance lower than other areas. But I also believe that niche dating services can lead people to change their priorities as they see the kinds of options they have if they begin to ignore distance.
Should I Use a Niche Site if I Don't Want a Long-Distance Relationship?
Understanding why you are getting so many long-distance emails on a niche dating site is great, but should you keep using the dating service if you're not going to date over a long distance?
I think this is a personal dilemma that each of us would have to decide for ourselves but let me say there's nothing wrong with using a niche dating service and refusing to date over long distances. That said, I do think it's important to understand that there is the potential to have a lot of contacts that aren't going to go anywhere.
Also, let me say there are plenty of niche dating services that have a lot of people (although this can really be determined by where you live). So I don't want to talk anyone new to online dating out of trying one of these. I think anyone attracted to a niche dating service should be encouraged to use it, just understand that receiving a lot of long-distance communication may not be a fluke and make sure that you're comfortable with that.


28
MAY
Share