I have a friend named Kate Houston who I have talked about from time to time on this website. She runs a really unique service: she helps people write great online dating profiles in really unique ways. I like her work because she helps people "market" themselves instead of just "talk" about themselves…and I think there's a big difference! You can see some examples of how she's helped people at her website TrySweetTalk.com.
Recently, Kate was interviewed by the TV channel King 5 in Seattle. I thought this was a really interesting (and helpful) interview and wanted to share it with everyone:


I thought it was interesting how Kate isn't only helping people with dating profiles but also with LinkedIn profiles and even Facebook (although I guess that makes sense!).
I really liked the discussion "understanding your target". I guess that phrase isn't exactly romantic but it's really true. A lot of people I talk to seem to only be concerned with what other people would like in them, totally abandoning what they're looking for in a person…and I always do my best to encourage my readers to stop doing that. Online dating isn't a one-way proposition where you should accept the first person that accepts you! You should be looking for particular qualities and I think Kate's advice was great here on writing in a way that would resonate with the type of person you're interested in dating.
I hope you like the video. If you interested, you can also see my take on creating your dating profile in my article step-by-step online dating profile creation guide. You can see the full article from Kate's interview at King5.com.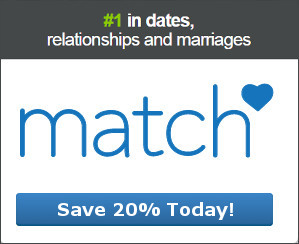 Share
24
OCT