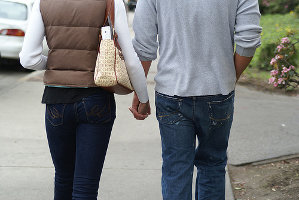 Photo by Sklathill
I was recently being interviewed about online dating and we started talking about popular times to date online. I've seen statistics time and again that say January and February are the busiest times for online dating. We started talking a little theory behind this and I wanted to share some of those thoughts here.
Before I begin though, there really isn't a best time to try online dating. Whenever you are ready to try dating online, that's a great time to try and you shouldn't make your decision to date (or not date) based on someone else's statistics. That being said, there are times of the year where one factor can really play into your favor: the number of people dating online.

Online Dating Booms in January and February
As I mentioned above, online dating experiences large amounts of growth in the first few months of the year. I think this makes a lot of sense if we take a step back and look at the situation many of us are experiencing during this time of year.
The Aftermath of the Holidays
I list this first because it bothered me the most when I was single: going through the holidays being alone. Whether it is getting the same questions as AGAIN by family members on your dating status or just having to go to the company holiday party solo, for singles the holidays are often one long reminder of our relationship status.
After dealing with these types of holidays, many singles are very sensitive to the fact that another holiday is headed their way: Valentine's Day. After endlessly answering relationship questions over the previous holidays, it's no surprise to find many singles motivated to start dating as January begins.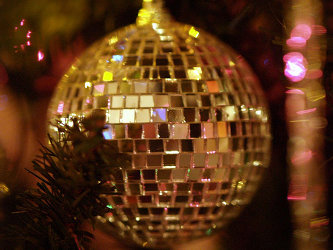 Photo by Paparutzi
New Year's Resolutions
When people choose New Year's resolutions it is almost always something they want to change in their life that may be difficult but not impossible. Online dating has really help open the door for many people to include it as a resolution. That's not to say that people prior to online dating couldn't make this resolution, it was just a little more difficult to stick by it.
For example, if I made finding a relationship with online dating my resolution it's easy to set goals for myself: I'm going to contact 5 women every week and by this spring I'm going to have gone on 10 first dates. Making the same kind of resolution prior to online dating required a lot more creativity in meeting people and, while not necessarily a bad thing, could lead many singles to feel frustrated and abandon their resolution a little too quickly.
However, we don't live in that world any longer and online dating has made finding a relationship a very realistic resolution.
Reminders that Time Moves by Quickly
The new year doesn't just bring resolutions; it brings reminders that time goes by fast. Watching the New Year roll in with no one special to share it with isn't fun. Experience that for a few years in a row and suddenly it's not just loneliness that we experience but also anxiety! We can actually see time going by while a situation we want improved not changing at all.
While I see the New Year bringing these feelings on, it's not the only time something like this can happen. Birthdays can be rough too. However, we all celebrate those on different days! If everyone celebrated their birthday in June, I suspect the month that fell in would be a big month for online dating as well.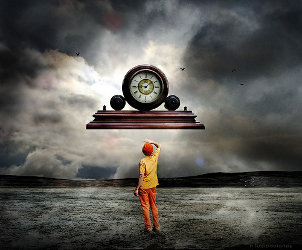 Photo by h.koppdelaney
Horribly Cold Weather
Staying indoors more often or traveling less is a reality if you live somewhere cold (and in the U.S. this year that seems to be most of us!). Even if you are willing to ignore the cold and get out more often, many other people are not.
With online dating, more people are already staying indoors and are naturally going to be drawn to trying to fix their relationship problems with whatever tool is still available.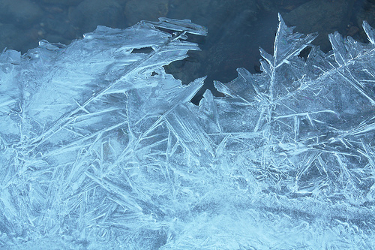 Photo by Shandchem
It's a Depressing Time!
It's no secret that January is a rough month from the perspective of feeling depressed for many people. There's less sun, often more work and all the "fun" holiday's are now behind us. Feeling depressed will likely just amplify the bad feels singles have in regards to being alone and often this can drive many people to take that dreaded first-step with dating online.
A Better Way to Improve Your Odds
If someone were to argue that dating online in January would increase your odds of meeting someone, I don't think I would argue with that. However, I think other things can improve your odds much better. Specifically, commitment to finding a relationship. Simply "sticking with it" will bring far better result than waiting for January to roll around.
It's easy to make a resolution but much harder to stick with it. I'll repeat the recommendation I make in my dating guide: regardless of the time of year, make a commitment to yourself that you're going to try online dating for a certain amount of time and then stick with that. This is how I personally found success.
I originally started dating online in June but it was during the following January that I started to take things seriously. So while I don't fit perfectly with the statistics, I do have the memories of having the feeling that, "this part of my life needs to change and now is the perfect time". However, I didn't meet my wife until 6 months later. Sure, January may have had more people than June but it was sticking with it that brought me success, not the particular month it happened to be.
My thoughts: the statistics and conversation on the "best" time to date online is interesting and well worth consideration but don't let it be the only thing helping you decide!
5
JAN
Share